Check it out: Passing on your love of hockey
Hockey Canada creates an "endless video" of ways the game has touched the lives of Canadians.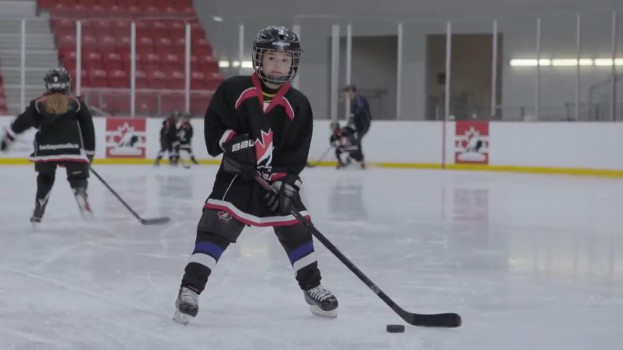 Hockey Canada is hoping to get more Canadians involved with the country's favourite sport by getting those who have been touched by the game to explain the positive impact it has had on their lives.
In a campaign developed by agency 123w that began on Dec. 31, Canadians were encouraged to film themselves with their hockey stick, getting a pass from off-screen, explaining what hockey has done for them and passing the puck off to the other side. Each clip has then been stitched together to create the effect of a single, endless video of hockey fans passing a puck to each other as they talk about their love of the game.
Participants could be included in the "endless video" by either uploading their clip to the Hockey Canada website (where the video can also be viewed) or by posting the video on social media with the hashtag "#PassItForward" and tags for friends they were "passing" to. Responses ranged from developing life skills like perseverance and teamwork to creating family memories and discovering new friendships.
A hero spot for the campaign aired on TSN and RDS during broadcasts of the World Junior Hockey Championships. It was also shared across Hockey Canada's social channels, which were also used to share individual videos submitted by Canadians.
The videos have included coaches, parents and players of all ages and skill levels. Hockey Canada has also enlisted some star power for the spot, including actor Michael J. Fox, the Boston Bruins' Patrice Bergeron, Canadian Women's national team player Mélodie Daoust and Canadian national sledge hockey team player Greg Westlake.
In a blog post on the organization's website, Tom Renney, president and CEO of Hockey Canada, said the campaign is meant to celebrate what hockey brings to the lives of Canadians, and the fact that those often have very little to do with wins, losses or on-ice skills.
"We want to close out 2016 with a celebration of hockey and what it means to be Canadian," Renney said. "It's easy to take for granted the role hockey and organized sport plays in the development of life skills. This campaign is a celebration of that, and we hope it also encourages Canadians to get involved in our great game – as a fan, participant, or volunteer."