Marketers of the Year: Christine Kalvenes snacks on a new market
The CMO has turned PepsiCo's marketing unit into an insights-driven digital machine.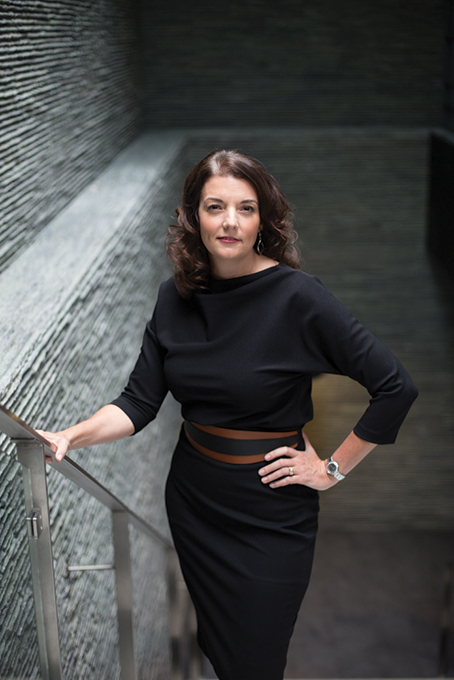 We're rolling out our Marketer of the Year profiles, diving into how six change agents each set new agendas for their teams, and came out swinging with a year's worth of success. Check back here for more next week.
This article appears in the January/February 2017 issue of strategy.
Steaks, state pride, crude oil and hair aren't the only things that are bigger in Texas. So too are corporate pocketbooks.
"One of the bigger challenges for me, personally, when I came here was realizing that Canada wasn't doing $600 million in product innovation every year. Here we do maybe $100 million," Christine Kalvenes says in her drawn-out Texan twang, nearly three years after leaving the Lone Star State.
By no means is that $100 million pocket change, but any marketer would struggle to wrap their heads around an 83% budget cut.
In 2013, Kalvenes left her VP of innovation post at Frito-Lay in the U.S. to join PepsiCo's Canadian HQ in Mississauga, Ont., where she became the multinational's CMO for the region. Before emigrating, she had spent almost half her career commercializing new product ideas, but in Canada she has had to shift her focus from product to media. Now her efforts go to finding and activating explosive ideas for PepsiCo food brands from Doritos to Quaker, both digital or in-store.
"I have someone who is in charge of the innovation team now. I work directly with her and we still influence the product side of things," she says. "But now we try to take it further in terms of how we execute against the product."
So while Kalvenes used to look for the next Doritos flavour to put on shelves, today she looks at activating existing products – launching apps, for example, that encourage Canadians to hold onto their phones for more than two weeks straight in order to win a year's supply of chips. The 2015 "Hold Out" app and the follow-up bouquet of "Ketchup Roses" sent to men on Valentine's Day in 2016, both for Doritos Ketchup chips, are the type of creative media ideas that Kalvenes and her team look to innovate.
"We relaunched the [Doritos Ketchup chip in 2014] as a throwback flavour, and it was a hit with consumers. But when we brought it back for a second year, we thought 'We can't really do the same thing, we need to change the game,'" she says.
With the help of BBDO, the team created the app to promote the chip's return and it broke consumer engagement records, driving sales 3.5 times above the previous year's and increasing volume by 14.4%. The 2016 roses campaign saw more shattering results: sales grew by another 8%, with a 45% lift in purchase consideration.
Ever since she set foot in the Canadian office, Kalvenes has been cheering for marketing that innovates around consumer engagement. She enables her team to push the envelope with a "70/20/10" rule she implemented early in 2013. Essentially, the team presents a plan that is 70% "proven" marketing they typically use to activate a product; 20% includes innovative "test" marketing that they've tried before; and the remaining 10% is "stuff that's completely off the wall." Once the 10% ideas can be successfully leveraged, they are folded into the 20% part of the following year's plan.
"It's now become the foundation for how we view our whole annual operating plan," she says.
One year, the team proposed a Tostitos food truck as part of their 10% plan, which drove people to stores through coupons that were given to those who wanted to replicate the food truck's recipes. The next year, the idea was built into the 20% plan, with the team placing in-store displays in the produce section where shoppers could find recipe cards and all of the ingredients in one place.
"That then led them to the website, and we built a whole program that is actually now being lifted by the U.S.," says Kalvenes. "Canada is leading recipe engagement on the Tostitos business."
Part of that global pick-up is a result of Kalvenes making the digital department a more efficacious nerve centre. She instituted a company manifesto that describes "consumers as our compass" and supported it with a larger insights team (now spanning food and beverage, with 11 staff members), a new analytics function (with two people sifting through data) and a new "digital centre of excellence" that works with both teams.
"Maybe three years ago, we were running about 8% digital as a part of our mix, but at the end of 2016, we will have hit 35%," she says. "And not just 35% for the sake of 35%; we're now delivering three times the ROI we were delivering with TV."
The company's new "Tasty Rewards" CRM platform is one fruit of the combined insights, analytics and digital teams' labour. Unique to Canada, the digital hub brings all of PepsiCo's food and snack products under a single umbrella, offering recipes, coupons and contest information to consumers in its database. Just seven weeks after its launch in September, there were already 60,000 consumers who had organically opted in, says Kalvenes, adding that they will look at media placement further down the line.
The rewards portal is also where Tostitos is seeing the recipe engagement being picked up in the U.S., with the brand offering ideas like Tortilla Soup and Breakfast Burritos alongside recipes for other snack brands like Doritos, Lays and Miss Vickie's.
In addition to Tasty Rewards, Kalvenes has started to segment the brand portfolio by creating separate websites for each. In 2016 alone, the team built 11 new mobile-enabled sites for brands that used to only sit under the main PepsiCo Canada page, since "consumers want to engage with a brand, not with a corporation," she says.
Motivating her 50-person team at PepsiCo to think differently about media is no easy task.
"I would say prior to coming here, we had lost our celebratory mojo," Kalvenes says. She's succeeding by helping to create a culture where venturesome ideas are not only welcomed but lionized.
Today, the department enters more awards shows, with wins inspiring other team members. She created a wall of fame and introduced a rotating "Challenger Award" that is given to someone who "overcomes adversity by living our [consumer-driven] manifesto." Departmental meetings are now less about "updates" and more about "inspiring" members by listing lessons learned, from how to drive consumer engagement on a small budget to the effectiveness of sampling.
Kalvenes describes her leadership style as "bottom up," focusing on removing barriers and enabling her team to own and morph its culture.
"You see people pushing the envelope on their thinking when they previously might have not even tried to put their ideas forward," she says. "It's not just a mindset change, it's a behavioural change."