Zulu Alpha Kilo gets its first U.S. client
The agency has been named AOR for connected home platform Wink as it aims to build momentum south of the border.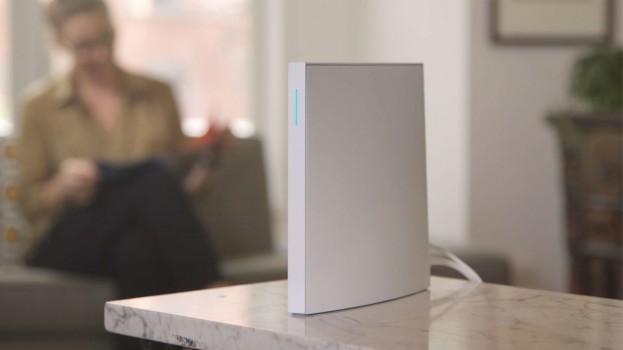 Zulu Alpha Kilo has been named agency of record for connected home platform Wink.
Selected after being the only Canadian shop invited to participate in a closed agency search late last year, Zulu will lead the development of a new global brand platform for Wink, expected to launch later this year.
"The category is really undefined right now," says Mike Sutton, president of Zulu Alpha Kilo. "It's early adopters right now who are gravitating towards the tech, but now the space is on the precipice of exploding into the mainstream. Wink is really well-positioned to take advantage of that."
Wink is a platform that connects and controls all the smart devices in a home regardless of manufacturer, working with 36 brand partners including GE, Nest, Amazon and Philips. This can be done through the free mobile app, or through the Wink Hub or Wink Hub 2 to get added features.
According to the company, over 2.3 million devices globally are connected through a Wink platform.
"We went on a search to find a forward-thinking agency partner to help us drive more meaningful smart home storytelling and create emotional connections with veteran users and new consumers alike," Matt McGovren, VP of marketing and business development at Wink, said in a press release. "Zulu's creative energy very much mirrors the culture at Wink, making them the perfect fit for us."
Wink was founded in 2014 at New York-based incubator Quirky as part of a co-creation project with GE. At the end of 2015, Wink was sold to technology manufacturer Flex two months after Quirky had filed for bankruptcy.
Wink is the first U.S.-based client for Zulu. Zak Mroueh, founder and CCO at Zulu Alpha Kilo, says the account will be run out of Toronto, with new hires expected in the near future to help handle it.
"We're not opposed to opening in the U.S.," he says. "We are doing our homework, but it's not something we are going to do in the immediate future. For now, it is going to be led out of Toronto."
"Like when the agency launched in 2008 with Bell and started to build momentum locally with Canadian brands, we're hoping the same happens in the U.S. as we do great work for Wink," Sutton adds.
Mroueh says that since becoming the first Canadian agency to be named Ad Age's Small Agency of the Year over the summer, Zulu has fielded roughly a dozen requests for U.S.-based clients, but had to turn nearly all of them down because they involved spec work. He adds that the nature of Wink win makes it a major moment in the agency's history, comparing it to getting Bell as a foundational client.
"This opens even more doors because it's our first win [following the award], but we won it on our own terms," Mroueh says. "When we look back at our original vision statement, part of it was that one day, global clients won't care where we come from, they'll just come to an agency based in Toronto. That is becoming a reality."