Out-of-home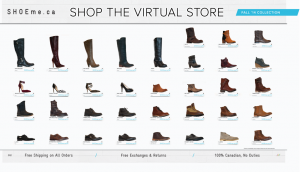 ShoeMe shows commuters the shoes
The e-tailer launches a shoppable wall to ease Canadians' hesitation around buying footwear online.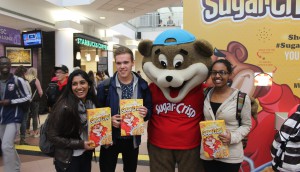 Is that a giant talking Sugar Crisp box?
Why, yes it is. And it's meant to get millennials in the mood to buy cereal after doing prize challenges, like singing its jingle or breakdancing.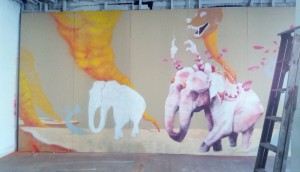 A Far Cry from normal
Why Ubisoft enlisted street artists to help branch out from the typical male gamer demo for its next launch.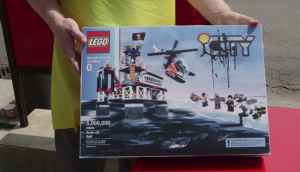 Greenpeace greases up Lego toys
The non-profit hawked fake toys covered in Shell oil in Toronto to protest the companies' partnership.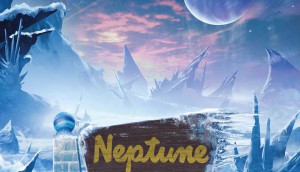 In space, no one can hear you scream…except NASA
Want to hear what Saturn sounds like? Take a listen to these new H.R. MacMillan Space Centre radio spots.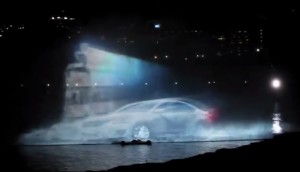 Coming soon: content everywhere
From (ahem) intimate spaces to calmer waters, we take a stab at the next hottest locales.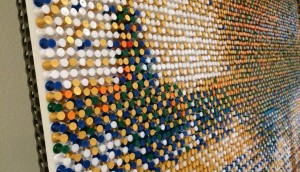 Toronto School of Art pushes pin pointillism
Cundari turns the office supply on its head, creating a 58,000-push-pin piece to attract business professionals.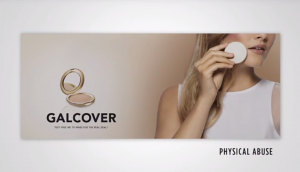 Assaulted Women's Helpline disguises aid
An OOH execution by Y&R hides help for victims in plain sight, embedding the non-profit's number in a fashion brand display.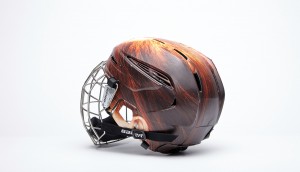 Ogilvy reinvents the helmet
The Toronto agency has launched a safe-play campaign for youth hockey.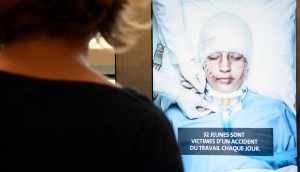 OOH with facial recognition tours Quebec campuses
Quebec's Commission on Health and Safety at Work puts a face (the student's own, distorted face) to its workplace safety message.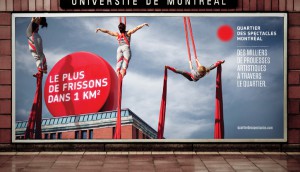 Montreal's Quartier des spectacles' dotty play
Lg2 rolls out a campaign to remind people where the entertainment is happening.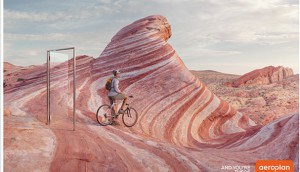 Aeroplan's open door to vacation
As the travel reward space heats up, the Aimia-owned brand's campaign touts the ease with which it gets people to their destinations.