Sports+Ent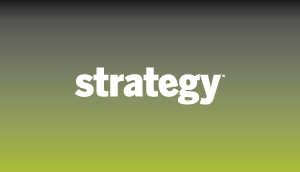 Basking in the starlight
How do you hitch a ride on the most glamorous coat-tails of all? You cough up whatever it takes to sponsor activities at a top film festival. Then you break out your glad rags and prepare to party with the glitterati – and with your board of directors when annual report time rolls around and you end up looking like a star.
Film festivals are now seen as such enticing investment opportunities that, beginning next January, 14 major American fests will begin marketing their sponsorships jointly, with multi-venue packages ranging from US$300,000 to US$600,000.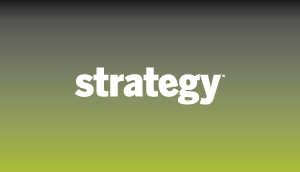 Brands draw on art in lifestyle campaigns
I walk into a groovy little warehouse space in Kensington Market called Presto. It looks like any Toronto hotspot: a devil-may-care mix of collage art, mismatched vintage furniture and turntables. But as I glance over at the athletic gear lining the walls beneath the graffiti and the huge document which proclaims: 'This venue is supported by Nike, to support the launch of our Presto brand,' I realize this is no ordinary hipster hang-out. Welcome to the new age of experiential marketing.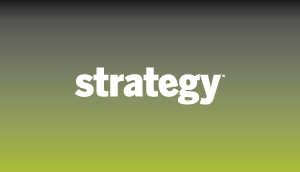 Second Cup starts up rockin' promo with Stones
As all working stiffs know, a cup of coffee (or two, or three) in the morning is a shot of much-needed fuel. But for java slingers like Second Cup and arch rivals Timothy's and Starbucks, driving morning business to their fine caffeine emporiums is an ongoing battle.
Kicking the morning coffee wars up another notch, Toronto-based Second Cup has enlisted some rather unexpected foot soldiers: Mick, Keith, Charlie and Ron of the tireless, rock 'n' roll super-band, The Rolling Stones.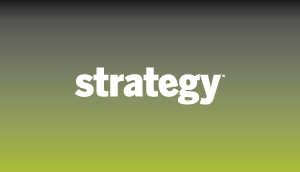 'You've got to get 'em from hello'
Whatever industry you're in, if hitting the trade show circuit is a key part of your job, it's crucial to have an effective game plan for getting the most out of a gruelling exercise.
The stakes are always high at these events. But the biggest, baddest, do-or-die trade shows of all are in the entertainment industry, where cut-throat, multi-million-dollar deal-making turns each trade show into a pressure cooker.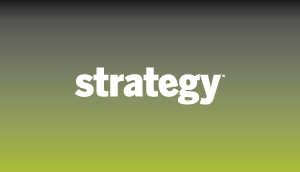 The mainstreaming of streetball
Beneath the hoop, four brawny, shirtless streetballers are gathered. The one clutching the basketball starts bouncing it as he chats with his chums. Seconds later, the camera shifts to the famous Fruit of the Loom 'Fruit Guys.'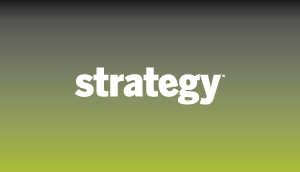 Branding in the 'Sindustry'
For traditional, comfort-based brands, the potential to build long-term competitive differentiation is great. But can the same be said of brands in the categories perceived as more taboo? Can you build brands where either public perception or regulations limit your ability to message directly to the customer?
For 'sindustry' brands, such as tobacco, alcohol, gambling and sex, the answer is yes – providing their brand-building initiatives are holistic in nature.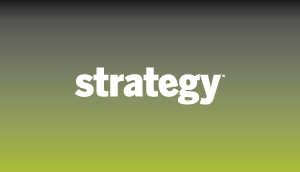 Too many men on the ice?
It's a sports fan's dream. There are now more sports channels on television than there are straight-up news networks in Canada. In fact, thanks to the launch of the digitals last September, there are now a dozen of 'em, compared to just a handful of news-only channels – and that doesn't include the sports segments in the regular newscasts. It would appear the jocks have taken over.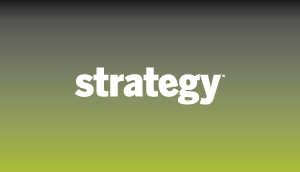 Marine life close up
You can't get much closer to exotic aquatic species than by visiting the Vancouver Aquarium, according to a new campaign by Palmer Jarvis DDB Vancouver. The tongue-in-cheek out-of-home and print campaign launched across B.C. in mid-July, with the message that the aquarium is a fun place to visit this summer.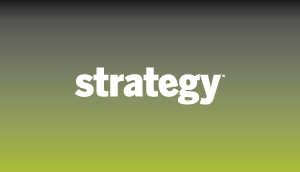 StreetJam hoops it up at Canadian fests
Hoops and Sprite have come a long way together. Ever since the Orlando Magic superstar, Grant Hill, signed on as a spokesperson over five years ago, Sprite has branded itself seamlessly with professional basketball and with urban attitude.
Currently, Toronto Raptor and fan favourite Jerome Williams has a commercial. Then there's the 'Sprite Zone,' the raucous nosebleed section of the Air Canada Centre for rambunctious fans, and now the citrus soda has taken the next step with its newest, biggest Canadian event, the Sprite StreetJam.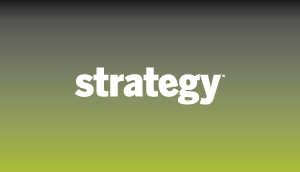 Sometimes air guitar just isn't enough
All music fans at some point in their lives aspire to be rock stars whether they admit it or not. Many have played a kickin' air guitar solo and for some, singing in the shower is a fact of everyday life. Alas, the dream rarely comes true and most of us are relegated to fandom – not fame.
Toronto's dream-making machine, MuchMusic (home of Gonna Meet a Rock Star), has come up with yet another way for super-fans to move from the shadows of the crowd to the glare of the spotlight…if for only a brief moment.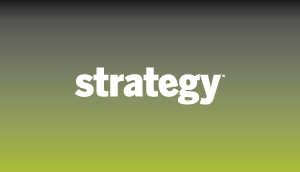 Companies turn to grassroots sports
Just like kids vie for the star position on the Little League soccer squad, more and more brands are competing for recognition at the grassroots sports level, where they can score points with a specific demographic. And while this area is a natural fit for sports-oriented brands, even marketers from outside the field are looking for ways to gain access.