Western Canada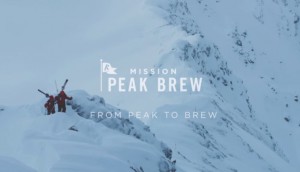 Kokanee moves mountains
The beer brand tapped into Western Canada's mountain-dwellers to help create its new peak-season brew.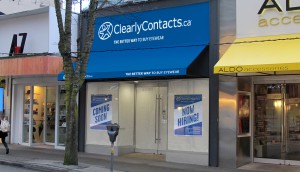 ClearlyContacts opens first brick-and-mortar store
The e-retailer's first physical store opens in Vancouver this spring, and will integrate social and digital elements using the same "Virtual Mirror" tool it provides online.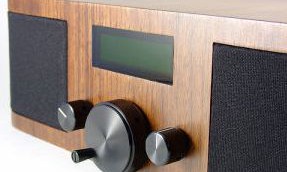 Covenant House changes its tone
The charity's most recent radio campaign out West puts listeners in the shoes of homeless youth.
BC Lions pounce on DDB Canada
As AOR, the agency's Vancouver office will work on refreshing the Lion's brand and expanding its fan base.
DDB's gang life antidote
Gang culture has infected the streets of Vancouver.
OMD Canada: Txt in to Get Toasted – McDonald's Canada
Talk about a virtual world! This campaign was built around sampling without actually giving out any product.
No more pencils. No more (note)books
Ah, customer feedback. So vital, yet such a pain to collect and analyze.
Brands can play at this mall
A Cathay Pacific airplane landed in B.C.'s Richmond Centre Mall late last month, giving young kids a place to burn some energy. And according to Leslie Matheson, marketing director at Richmond Centre, which has traffic counts of up to 12.5 million each year, the mall is looking to add more branded playgrounds targeting an older kid demo in the near future.
Optimism at Portage and Main
Being a prairie town, Winnipeg lacks the peaks and valleys of other markets – both geographic and economic. Little bothered by symptoms of SARS or herds of mad cows, Winnipeg has managed a slow and steady build over the last half decade, with client losses offset by gains in other areas. In fact, there may even be a whiff of optimism in the air at Portage and Main.
Educate yourself first
Making a financial investment isn't a joke, but the Alberta Securities Commission (ASC) is putting a light-hearted spin on the topic in a new campaign created by Calgary's Parallel.
Yo Ho Ho and a Mac G5
Strategy's ongoing investigative series into the random thoughts of agency folk on swag continues. This issue MacLaren McCann West's Paul Long asks why companies persist in giving office supplies as swag when anyone can just raid the supply cupboard.
Coping with client drain
Hard times, U.S. affiliations, and lean, mean creativity drive Vancouver ad shops south of the border