Articles Tagged 'Tangerine'
Can digital banking improve in-branch satisfaction?
A new J.D. Power report highlights how mobile can enhance retail experiences for consumers.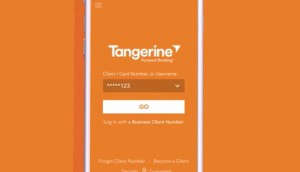 Tangerine brings biometrics to its new app
The bank is promoting the new tools with a series of online videos.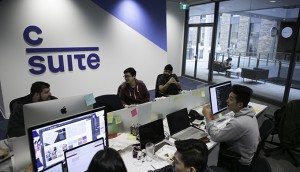 How the banks are branching out
Why Canada's established players are capitalizing on the startup space to innovate.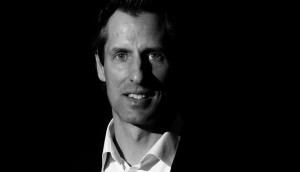 Andrew Zimakas takes SVP role at LoyaltyOne
Tangerine's former CMO joins the customer loyalty company to help grow its global presence.
Cannes Contenders 2016: Campaigns creating buzz
From bees to banking, check out some of the campaigns that industry folks think will roar.
Tangerine creates new tech incubator
The bank has teamed up with Ryerson University on a new space for fintech startups.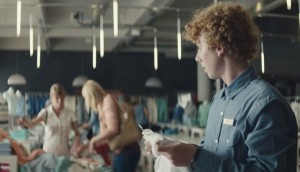 Tangerine's hardworking anthem
The bank launches its first mass campaign since 2014, acknowledging what it takes to earn a paycheck.
Scotiabank launches new innovation hub
"Digital Factory" will house user experience and data experts in downtown Toronto.
Ahead of the pack
From Periscope to VR, check out some of the early brand adopters of hot new tech.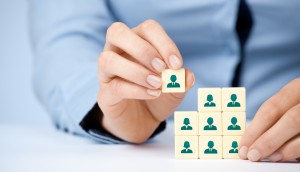 John St. hires three, with more to come
The agency hires JP Gravina and Simon Craig from BBDO, as well as Tom St. John to the growing digital team.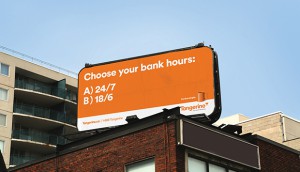 CASSIES Silver: Tangerine bears the fruits of branding success
To break through the clutter, the challenger bank unveiled its new identity, gaining awareness and clientele.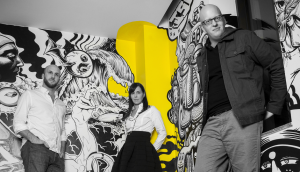 John St. opens Montreal office
Say bonjour to your new agency, Montreal. The Toronto-based shop is the fourth to open a French office this year.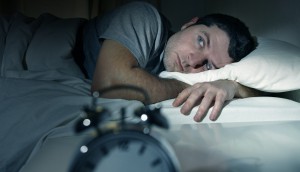 What keeps marketers up at night?
We asked industry leaders about key issues and how they're addressing them. Here are some themes that emerged.