Direct Tech
SIX FROM SAP SAP AG of Frankfurt, Germany, and its Canadian subsidiary, SAP Canada, have announced the launch of six new customer relationship management solutions within MySAP.com e-business solutions. The new components include the Internet sales, Internet customer self-service, service interaction...
SIX FROM SAP
SAP AG of Frankfurt, Germany, and its Canadian subsidiary, SAP Canada, have announced the launch of six new customer relationship management solutions within MySAP.com e-business solutions. The new components include the Internet sales, Internet customer self-service, service interaction centre, field sales, field service and business partner collaboration solutions. Delivered through the role-based portals of MySAP.com Workplace, these business solutions aim to provide organizations with the means to become more customer-centric and to better attract and retain customers through productive and personalized relationships. The MySAP.com customer relationship management solution is available through a licensing model as part of the MySAP.com edition 1 update.
NOVATOR PROMOTES THE OTHER IRS
Toronto-based e-commerce services and software company Novator Systems has announced that its Internet Reminder Service (IRS) is now available as an embedded service within e-retail and other corporate Web sites. IRS is a free e-mail service that automatically generates reminders to customers regarding birthdays, anniversaries and other important events. Users of the service register a personal account and indicate specific dates and details. The service then automatically sends the appropriate e-mail reminders on the dates specified by the user. Novator has recently embedded the push marketing tool within several e-retail Web sites, including the AltaVista Canada Shopping Guide.
BANKING ON TECHNOLOGY
Shift4 Corporation's new credit card technology isn't like money in the bank. It is money in the bank. Or, to use the Las Vegas, Nev.-based company's spelling, it's '$$$ IN THE BANK' – Shift4′s latest electronic payment application. $$$ IN THE BANK delivers real-time credit card authorizations to multiple points of sale through a universal, P.C.-based authorization gateway. An accounting/audit module enhances the application to create a complete credit card processing and management system. The payment application can also be integrated into any business environment, regardless of technology platform, communication protocol, network type or banking relationship.
EXPERIAN LAUNCHES NEW DATABASE SOLUTION
Orange, Calif.-based Experian has recently released Intravue, a database solution it says will allow organizations to better manage their customer relationships. The solution is designed to maximize contact management strategies while providing online access to a full marketing database from a remote PC. Intravue comprises six elements: Data Factory, Data Store, modeling and data mining, business intelligence, campaign management and consulting services. Data Factory is designed to build and maintain relational marketing data warehouses that perform data transformations, PIN assignments, data aggregations and metadata management. Data Store links to Experian's data content for an extensive view of what the company calls 'the customer universe.'
THREE-IN-ONE DEMO TOOL RELEASED
Generation 5 Data Modeling and Statistical Analysis has released Canadian Postal Target Markets (CPTM) 1999. CPTM is billed as a three-in-one direct marketing tool and reference guide with current-year estimates of demographic characteristics and household expenditures. The 1999 edition includes three titles: Demographics and Expenditures, Mosaic consumer segments and Forward Sortation Area (FSA) maps. There are also regional editions for the Atlantic provinces, Quebec, Ontario, the Prairie provinces and British Columbia.
Kraft Heinz beats the street, but reports slight sales slide
The company's Q2 net sales, while down slightly, reveal continued demand for snacks and pre-packaged meals.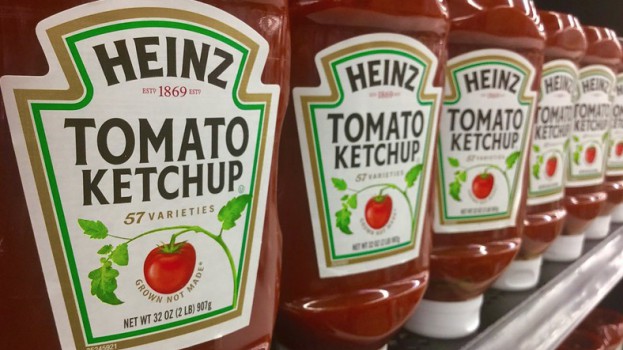 Kraft Heinz is reporting earnings of 78 cents a share, beating Wall Street's estimate of 72 cents a share, thanks to continued demand for snacks and pre-packaged meals. However, the company also reported a net sales decline of 0.5% compared with the same period last year, to $6.6 billion, according to its latest Q2 earnings report, released Tuesday.

The company experienced a favourable 2.3 percentage point impact from currency and a negative 0.7 percentage point impact from its February divestiture of Hormel Foods – including the Planters peanut brand – which closed in the second quarter of 2021.

Its cheese divestiture – which included the sale of its natural cheese division to Lactalis – is expected to close in the second half of 2021, says Kraft Heinz Global CEO Miguel Patricio in this morning's conference call.

Adjusted EBITDA slumped 5.2% versus the year-ago period to $1.7 billion and increased 6.6% versus the comparable 2019 period. Higher transportation and inflation-related goods costs continue to affect the company's bottom line.

Kraft Heinz' organic net sales declined 3.6% in Canada over the last three months compared with a comparable period last year, this as total net sales rose 8.8% year over year. 

However, its overall organic net sales slipped 2.1% compared with 2020 figures. This includes the negative impact stemming from exiting its McCafé licensing agreement. However, this decline was partly offset, Kraft Heinz reports, by "partial recovery in foodservice channels and retail consumption trends."

"Food service is recovering, and recovering fast," Patricio stressed in today's earnings call. He said "the bet to support QSR" early in the pandemic, with individual packets of ketchups and sauces, is paying off.

Channel trends are still normalizing, he warns, and it's too early to see how at home or away from home, will net out. "We have big ambitions for away from home business," he said. Consumers continue to evolve how they eat, with Patricio saying that Kraft Heinz is collaborating with a popular DTC brand for its Philadelphia cream cheese.

Accrued marketing costs, the company reports, rose to $968 million from $946 million in December 2020.

"We are investing more in our brands, and better as well, building a much more creative company," Patricio reported.

Kraft Heinz is also strengthening and diversifying its media presence, he said, driving repeat rates for those discovering and rediscovering the brand. Patricio added that the company is continuing to drive its transformation program forward, modernizing its brands and better connecting with its consumers.