Technology File
BMO WEB WALLET DELIVERS ONE-CLICK PAYMENT CONVENIENCE The Bank of Montreal is the latest Canadian organization to launch an encryption device to help consumers more easily buy products and services over the Web. BMO MasterCard Wallet users will be able to...
BMO WEB WALLET DELIVERS ONE-CLICK PAYMENT CONVENIENCE
The Bank of Montreal is the latest Canadian organization to launch an encryption device to help consumers more easily buy products and services over the Web. BMO MasterCard Wallet users will be able to securely store their personal credit information in an icon, or wallet, for use when shopping on the Net. With 128-bit encryption to ensure security, the MasterCard Wallet's one-click feature automatically re-enters the information on a merchant's checkout page. The wallet, which was developed by IBM, can be downloaded from www.bmo.com/mastercard.
REAL-TIME CONSULTATION TOOL LAUNCHED
The vast majority of businesses will soon require more than just 'pick and pay' e-tailing capabilities – whereby buyers fill up virtual shopping carts and then check out with a credit card – according to one Web retailing expert. Chris Risley, CEO of Redwood City, Calif.-based NewChannel Inc., says more than 80% of businesses require a consultative sales approach. To that end, NewChannel has recently introduced Targeted Engagement Technology, which initiates a live Web interaction between a qualified prospect and an online sales person. The real-time interaction allows businesses to guide visitors through the sales process, thereby increasing browser-to-buyer conversion rates, says the company.
PIVOTAL, WEBEX ANNOUNCE REAL-TIME MEETINGS COLLABORATION
Vancouver-based Pivotal Corporation and WebEx have agreed to jointly develop an eCollaboration service for Pivotal eBusiness relationship management users. The service is designed to enable customers and business partners to conduct interactive meetings, seminars and demos in real-time over the Internet.
SOFTWARE ALLOWS SMALL COMPANIES TO BUILD BRANDED SITES
Small companies looking to bring their brand to the Web may find it easier with a new suite of software introduced by Conneticut-based Thomson Interactive Media. The company's Encore 1.5 software was introduced at the Internet World Convention in Toronto this month. The Web site builder allows companies to create customized, branded sites with the ability to issue coupons as well as create a database for billing, marketing and demographics. The software package includes tools allowing businesses to insert everything from streaming video to 360-degree photography and graphics.
CRM SOFTWARE PROVIDES HOUSEHOLDER INFO
A new software package created by Toronto-based Angoss Software is promising to help companies better manage its current client database. KnowledgeExcelerator and KnowledgeAccess run on Microsoft's Excel and Access spreadsheet and database applications and provide online access to external marketing information on approximately 95% of all U.S. households, the company says. In connection with the release, the company is co-marketing the software with Acxiom to allow its clients easier access to Acxiom's data network through the software.
Kraft Heinz beats the street, but reports slight sales slide
The company's Q2 net sales, while down slightly, reveal continued demand for snacks and pre-packaged meals.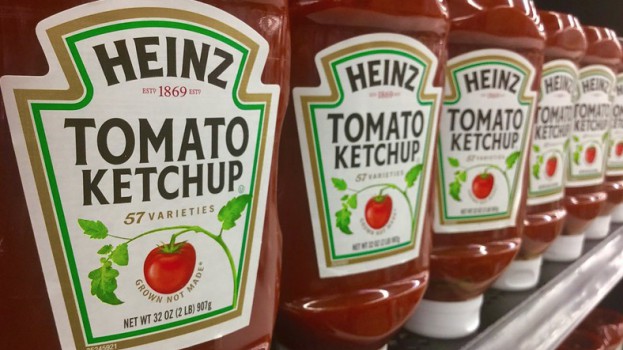 Kraft Heinz is reporting earnings of 78 cents a share, beating Wall Street's estimate of 72 cents a share, thanks to continued demand for snacks and pre-packaged meals. However, the company also reported a net sales decline of 0.5% compared with the same period last year, to $6.6 billion, according to its latest Q2 earnings report, released Tuesday.

The company experienced a favourable 2.3 percentage point impact from currency and a negative 0.7 percentage point impact from its February divestiture of Hormel Foods – including the Planters peanut brand – which closed in the second quarter of 2021.

Its cheese divestiture – which included the sale of its natural cheese division to Lactalis – is expected to close in the second half of 2021, says Kraft Heinz Global CEO Miguel Patricio in this morning's conference call.

Adjusted EBITDA slumped 5.2% versus the year-ago period to $1.7 billion and increased 6.6% versus the comparable 2019 period. Higher transportation and inflation-related goods costs continue to affect the company's bottom line.

Kraft Heinz' organic net sales declined 3.6% in Canada over the last three months compared with a comparable period last year, this as total net sales rose 8.8% year over year. 

However, its overall organic net sales slipped 2.1% compared with 2020 figures. This includes the negative impact stemming from exiting its McCafé licensing agreement. However, this decline was partly offset, Kraft Heinz reports, by "partial recovery in foodservice channels and retail consumption trends."

"Food service is recovering, and recovering fast," Patricio stressed in today's earnings call. He said "the bet to support QSR" early in the pandemic, with individual packets of ketchups and sauces, is paying off.

Channel trends are still normalizing, he warns, and it's too early to see how at home or away from home, will net out. "We have big ambitions for away from home business," he said. Consumers continue to evolve how they eat, with Patricio saying that Kraft Heinz is collaborating with a popular DTC brand for its Philadelphia cream cheese.

Accrued marketing costs, the company reports, rose to $968 million from $946 million in December 2020.

"We are investing more in our brands, and better as well, building a much more creative company," Patricio reported.

Kraft Heinz is also strengthening and diversifying its media presence, he said, driving repeat rates for those discovering and rediscovering the brand. Patricio added that the company is continuing to drive its transformation program forward, modernizing its brands and better connecting with its consumers.