Marketers overlooking youth audience
Is it just us, or have a lot of advertisers begun to seem a little like older guys in the grip of mid-life crises lately? Just consider, for a moment, all the youth-targeted campaigns we're seeing out there in the marketplace...
Is it just us, or have a lot of advertisers begun to seem a little like older guys in the grip of mid-life crises lately?
Just consider, for a moment, all the youth-targeted campaigns we're seeing out there in the marketplace these days. Somehow, it's hard not to think of middle-aged guys sucking in their guts, donning boarder gear and checking out the action at the local rave.
Yes, advertisers have rediscovered the youth market. And, as typically happens when a lucrative niche presents itself, they've pounced on it with all the subtlety of a hungry mountain lion – or a fortysomething investment banker – on the prowl.
Now ponder, if you will, another trend we've witnessed in recent years: the rise of multicultural marketing. Mainstream marketers haven't been quite as swift to embrace the notion of targeting ethnic Canadians – but they've certainly stepped up their dollar investment in this whole area.
So let's see: Marketers are interested in the youth market. They're interested in ethnic markets. The logical upshot? That they're keen on putting dollars toward ethnic youth, right?
You'd think. But you'd be a little off the mark.
'I personally haven't seen a lot of that take place,' says Sonny Wong, president and creative director of Hamazaki Wong Marketing Group, a Vancouver-based agency with expertise in Asian marketing. '[Advertisers] may not see the audiences as being large enough to warrant throwing money at them.'
Mainstream advertisers have a number of reasons for their reluctance to spend money pursuing under-30 ethnic Canadians, multicultural marketing experts say.
Economics, of course, is the big one. 'When you're talking to a client about their multicultural budget, you're really talking about a small percentage of their overall budget,' says Justin Poy, president of Toronto-based Justin Poy Media. 'That's already considered niche marketing. To break that down and talk about targeting a further niche within that is often just too much for them.'
Another factor often cited is the relative paucity of targeted media vehicles. Then there's the shortage of demographic and psychographic research. And, finally, there's the issue of assimilation: Most young people from immigrant communities, it's generally assumed, have either integrated into the mainstream culture, or aspire to become integrated. So why bother targeting them specifically through ethnic media channels, when you can probably reach them more easily as part of the mass audience watching Friends or Frasier?
The catch, of course, is that it's unwise to make sweeping assumptions about any large group – especially one made up of individuals from many different cultures. The term 'young ethnic Canadians,' after all, encompasses everything from second- and third-generation Italian and Portuguese Canadians whose first language is very likely English, to recent arrivals from Hong Kong or Taiwan who still communicate primarily in their mother tongue.
What's more, cultural heritage and identity can be a powerful force even in the lives of those whose families have long been settled in Canada.
'Their cultures are often very strong in them,' says Elizabeth Reade, a partner with Toronto-based Hennessy, Bray & Reade and its multicultural marketing division, EthnoWorks. 'They may speak English without a trace of an accent. But often they still live at home, even in their 20s and 30s. And they hear their parents speak their mother tongue, they listen to media in their mother tongue. They shop locally at merchants who are part of that culture. The language, the cultural mores – all of that stuff can still be an extremely strong influence.'
It's much more convenient for a mainstream advertiser simply to assume that young people will assimilate, says Melanie Farrell, director, business development language sales with Toronto-based multicultural broadcaster CFMT-TV. But if anything, there seems to be a resurgence of interest in cultural heritage among younger ethnic consumers.
'If you look at communities like the Italian and Portuguese that have been here for a while, the younger generation that is having families now has begun to revert back,' she says. 'There's a pride in their heritage and culture, and they want their children to share in that. So they send their kids to heritage schools on weekends to learn the language. And there's a real opportunity now for advertisers to reach out to these people. If you take that extra step and talk to them [within the context of] their language and culture, you're going to score points.'
While the range of media vehicles available for targeting ethnic youth may still be somewhat limited, the options are more numerous today than at any time in the past. Ming Pao's Sunday magazine, for example, now affords advertisers an avenue for speaking to young Chinese consumers. On the broadcast side, CFMT now boasts an extensive lineup of youth-oriented music shows, such as Latin Vibes and Solo Musica. And Canada's Italian and Hispanic broadcaster, Telelatino, has recently revamped its own schedule to increase its appeal to younger viewers. (See story, opposite.)
'In Canada 15 or 20 years ago, we didn't have all of these media reaching out,' says Susan Mui, director of client services with Markham, Ont.-based multicultural marketing agency Admerasia. 'Now kids from Hong Kong can watch the same shows in Toronto that they used to watch at home. And the same is true for other groups as well. We have all these different options now.'
There's room, of course, for many more additions to the menu. Sonny Wong, for one, sees untapped potential for development of bilingual vehicles that would cater to both new immigrants and young ethnic Canadians who were born in this country.
'One idea that I think would work effectively for the youth market is a radio show with two DJs, one speaking English, the other Cantonese or Punjabi or what have you,' he says. 'It would attract young people [born in Canada] who don't have high proficiency in their mother tongue, but don't want to lose sight of their heritage – they would understand what's being said in English, and be able to learn their own language better. On the other hand, you'd also get people who are more comfortable with their mother tongue, but who want to learn English.'
ChineseWorld, a glossy Markham, Ont.-based magazine that launched in January, applies that same principle in the print medium, publishing articles in both English and Chinese. (Most of the ads that appeared in the premiere issue were either English-language or bilingual.)
The goal of the magazine is to reach both young people and their parents, says co-publisher Ed Cowan. Young Chinese Canadians generally live at home a lot longer than their counterparts in the mainstream culture, he notes – and they have a profound influence on household purchase decisions by their parents. 'So we set out to get the two generations to talk to each other. We thought that if we had articles of interest to younger as well as older people, it might provoke dialogue in the household.'
The parents in these households are generally voracious consumers of Chinese media, Cowan observes – and they tend to be anxious that their offspring retain strong ties to the culture.
Research data on young ethnic consumers, it's generally acknowledged, is hard to come by. Those insights that multicultural marketers can offer tend to be based heavily on anecdote and observation. (There's consensus, for example, that young people recently arrived from Hong Kong tend to be more brand-conscious than their counterparts who were born here. The reason? 'There's not much for a young person to do in Hong Kong, except shop,' says Justin Poy.)
Elizabeth Reade, however, isn't impressed when mainstream advertisers cite lack of data as a reason to steer clear of multicultural marketing initiatives.
'It's an excuse, as opposed to a legitimate concern,' she says. 'They'll tell you, 'Gee I'd really love to, because I believe in it, but unless you've got the numbers to show me, I can't.' It's basically just fear of the unknown. For many advertisers, it looks like a big risk.'
Instead of asking why they should bother targeting ethnic youth, Reade says, advertisers should be asking 'Why not?'
'Obviously, a lot depends on the product and whether it's appropriate for that target,' Reade says. 'But there's no research to prove that it doesn't work, and the media aren't expensive compared to the mainstream; it's easy to target a large number of people effectively with very little wastage of media money. So why wouldn't you? It's insurance, it's added value and it shows respect for that consumer.'
CFMT's Melanie Farrell agrees. 'It's a chance [for an advertiser to] connect with people, and it doesn't cost a lot of money. It's at the point where I want to be like Nike and tell people, 'Just do it.' Do it because it makes sense.'
Also in this report:
- Face of Chinese market is changing p.30
- South Asian films a hit for AMC p.30
- Telelatino tires more mainstream fare: Hopes to build advertiser base with subtitled movies, music videos p.33
Kraft Heinz beats the street, but reports slight sales slide
The company's Q2 net sales, while down slightly, reveal continued demand for snacks and pre-packaged meals.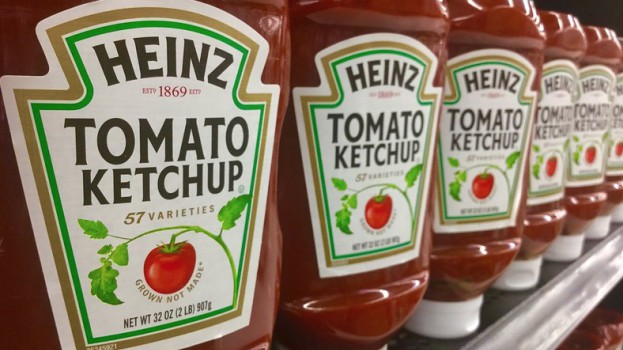 Kraft Heinz is reporting earnings of 78 cents a share, beating Wall Street's estimate of 72 cents a share, thanks to continued demand for snacks and pre-packaged meals. However, the company also reported a net sales decline of 0.5% compared with the same period last year, to $6.6 billion, according to its latest Q2 earnings report, released Tuesday.

The company experienced a favourable 2.3 percentage point impact from currency and a negative 0.7 percentage point impact from its February divestiture of Hormel Foods – including the Planters peanut brand – which closed in the second quarter of 2021.

Its cheese divestiture – which included the sale of its natural cheese division to Lactalis – is expected to close in the second half of 2021, says Kraft Heinz Global CEO Miguel Patricio in this morning's conference call.

Adjusted EBITDA slumped 5.2% versus the year-ago period to $1.7 billion and increased 6.6% versus the comparable 2019 period. Higher transportation and inflation-related goods costs continue to affect the company's bottom line.

Kraft Heinz' organic net sales declined 3.6% in Canada over the last three months compared with a comparable period last year, this as total net sales rose 8.8% year over year. 

However, its overall organic net sales slipped 2.1% compared with 2020 figures. This includes the negative impact stemming from exiting its McCafé licensing agreement. However, this decline was partly offset, Kraft Heinz reports, by "partial recovery in foodservice channels and retail consumption trends."

"Food service is recovering, and recovering fast," Patricio stressed in today's earnings call. He said "the bet to support QSR" early in the pandemic, with individual packets of ketchups and sauces, is paying off.

Channel trends are still normalizing, he warns, and it's too early to see how at home or away from home, will net out. "We have big ambitions for away from home business," he said. Consumers continue to evolve how they eat, with Patricio saying that Kraft Heinz is collaborating with a popular DTC brand for its Philadelphia cream cheese.

Accrued marketing costs, the company reports, rose to $968 million from $946 million in December 2020.

"We are investing more in our brands, and better as well, building a much more creative company," Patricio reported.

Kraft Heinz is also strengthening and diversifying its media presence, he said, driving repeat rates for those discovering and rediscovering the brand. Patricio added that the company is continuing to drive its transformation program forward, modernizing its brands and better connecting with its consumers.