South Asian films a hit for AMC
So there you are, in the lobby of your friendly neighbourhood suburban multiplex on a Saturday night. What should you see? Supernova? Magnolia? Deuce Bigalow: Male Gigolo? Or the 9:40 showing of Phir Bhi Dil Hai Hindustani? Toronto-based AMC Theatres of...
So there you are, in the lobby of your friendly neighbourhood suburban multiplex on a Saturday night. What should you see? Supernova? Magnolia? Deuce Bigalow: Male Gigolo? Or the 9:40 showing of Phir Bhi Dil Hai Hindustani?
Toronto-based AMC Theatres of Canada is the first of this country's major cinema chains to regularly screen movies targeted specifically to an ethnic Canadian community. The lineup at several of the company's suburban Toronto facilities now routinely includes at least one South Asian feature film, alongside the usual array of Hollywood product.
There is a significant South Asian population in the areas where these multiplexes are located, explains Larry Whittenberger, AMC's operations manager for Canada. And the AMC Theatres organization – which is headquartered in Kansas City, Mo. – does attempt, where possible, to tailor its offerings according to the demographic makeup of the local market.
'We decided to try [running South Asian films] on an experimental basis,' Whittenberger says, 'and thus far it has worked out very well. It's not really rocket science. It's just looking at your customers and trying to offer them films they'd like to see. It's basic marketing.'
'They've recognized the impact of being reflective of their market,' says Melanie Farrell, director, business development language sales with Toronto-based multicultural broadcaster CFMT-TV, who first heard about the phenomenon when her daughter returned from a visit to the AMC Interchange 30 north of Toronto and reported seeing young South Asian Canadians lined up more than two hours in advance for a late screening. 'That's just very smart.'
Whittenberger, for his part, says the decision was prompted in part by suggestions from a prominent local South Asian entrepreneur. He's cagey when asked to reveal the name, but does acknowledge that this individual has provided invaluable assistance in selecting appropriate feature films, and in spreading the word to the community.
All of the features presented so far have been in Hindi. Where possible, the company attempts to get subtitled prints – the better to appeal to younger viewers who may be more fluent in English than in their mother tongue.
AMC has somewhat greater scope to present more specialized offerings than its competitors, Whittenberger adds, because its locations generally have a larger number of screens. Its suburban Toronto multiplexes, for example, boast 20-30 each.
Given its success so far with South Asian films, the company could well begin to look at offerings for other cultural groups in the near future, Whittenberger says.
AMC Theatres began its expansion into Canada in late 1998. The company now operates four multiplexes in the Toronto area, and another in the Ottawa suburb of Kanata.
Also in this report:
- Marketers overlooking youth audience: Youth ethnic Canadians retain strong ties to their cultures: So why don't more advertisers target them in their own media? p.29
- Face of Chinese market is changing p.30
- Telelatino tires more mainstream fare: Hopes to build advertiser base with subtitled movies, music videos p.33
Kraft Heinz beats the street, but reports slight sales slide
The company's Q2 net sales, while down slightly, reveal continued demand for snacks and pre-packaged meals.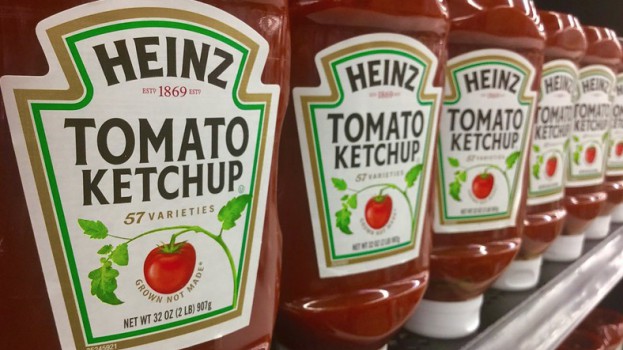 Kraft Heinz is reporting earnings of 78 cents a share, beating Wall Street's estimate of 72 cents a share, thanks to continued demand for snacks and pre-packaged meals. However, the company also reported a net sales decline of 0.5% compared with the same period last year, to $6.6 billion, according to its latest Q2 earnings report, released Tuesday.

The company experienced a favourable 2.3 percentage point impact from currency and a negative 0.7 percentage point impact from its February divestiture of Hormel Foods – including the Planters peanut brand – which closed in the second quarter of 2021.

Its cheese divestiture – which included the sale of its natural cheese division to Lactalis – is expected to close in the second half of 2021, says Kraft Heinz Global CEO Miguel Patricio in this morning's conference call.

Adjusted EBITDA slumped 5.2% versus the year-ago period to $1.7 billion and increased 6.6% versus the comparable 2019 period. Higher transportation and inflation-related goods costs continue to affect the company's bottom line.

Kraft Heinz' organic net sales declined 3.6% in Canada over the last three months compared with a comparable period last year, this as total net sales rose 8.8% year over year. 

However, its overall organic net sales slipped 2.1% compared with 2020 figures. This includes the negative impact stemming from exiting its McCafé licensing agreement. However, this decline was partly offset, Kraft Heinz reports, by "partial recovery in foodservice channels and retail consumption trends."

"Food service is recovering, and recovering fast," Patricio stressed in today's earnings call. He said "the bet to support QSR" early in the pandemic, with individual packets of ketchups and sauces, is paying off.

Channel trends are still normalizing, he warns, and it's too early to see how at home or away from home, will net out. "We have big ambitions for away from home business," he said. Consumers continue to evolve how they eat, with Patricio saying that Kraft Heinz is collaborating with a popular DTC brand for its Philadelphia cream cheese.

Accrued marketing costs, the company reports, rose to $968 million from $946 million in December 2020.

"We are investing more in our brands, and better as well, building a much more creative company," Patricio reported.

Kraft Heinz is also strengthening and diversifying its media presence, he said, driving repeat rates for those discovering and rediscovering the brand. Patricio added that the company is continuing to drive its transformation program forward, modernizing its brands and better connecting with its consumers.