Canoe rocks the boat on Media Metrix
The media industry's heady delight at the arrival of third-party Internet audience measurement in Canada has been tarnished with a hint of frustration as a controversy over measurement methodologies has cropped up. In releasing its Audit Bureau of Circulations (ABC) figures...
The media industry's heady delight at the arrival of third-party Internet audience measurement in Canada has been tarnished with a hint of frustration as a controversy over measurement methodologies has cropped up.
In releasing its Audit Bureau of Circulations (ABC) figures for the month of January, Canoe, Quebecor's Web portal site, has criticized fledgling Internet measurement service Media Metrix Canada for understating Canoe's audience size.
Media Metrix Canada, a joint venture between BBM Bureau of Measurement division Comquest Research and New York-based Media Metrix, began offering its services to Canadian clients in November. When it released its first-ever Canadian Internet audience report last month, it indicated that the most popular Canadian-based Web site in December was Canoe competitor Sympatico.ca, with 2.4 million unique visitors.
Media Metrix' numbers show that Canoe, meanwhile, had only 1.6 million unique visits (1.2 million from English Canada and 383,000 U.S.) to its site in December. According to Canoe's ABC audit (which is based on an analysis of actual server visitor log files), however, the site had 4.2 million unique visitors in January – a figure that points to an obvious discrepancy in the measurement methodologies.
Rosanne Caron, vice-president of marketing and research for Canoe, says not only does Media Metrix exclude francophone and workplace usage from its measurement data, but its panel of 2,000 home computers is of insufficient size to measure Canoe's overall performance.
'In the eagerness to provide data, we're being provided data based on a methodology that is understating the true audience,' she says. 'It's not only detrimental to Canoe, it's detrimental to the whole Internet industry.'
However, while he sympathizes with Canoe's position, Brent Lowe-Bernie, president of Media Metrix Canada, says it's unfair to slam the measurement service, since it's still in its early building phase.
'We totally understand where Canoe is coming from,' says Lowe-Bernie, acknowledging that the lack of French Canadian, U.S. and workplace audience data creates a less-than-complete picture. 'Clearly, we want to get those components of the panel up as fast as possible, but it is a staged process.'
Media Metrix' target is to have a home panel of 5,000 participants by the end of April (the size of the panel is now up to 3,000), about one-quarter of that in Quebec. Reporting of francophone numbers is expected to begin in April with reports from the workplace component expected in June.
'In all the countries we operate in, this is the methodology we use because we find it works best,' Lowe-Bernie says. 'That doesn't necessarily mean it keeps everyone happy.'
Other Canadian Web sites are also finding that Media Metrix is reporting somewhat lower numbers than they'd expected, but they seem willing to let the firm work out the bugs.
Marlise Nishikahama, director of marketing for Canada.com, for instance, says her firm's visitor logs show it had 3.1 million unique visitors in January, compared to only one million reported by Media Metrix. All the same, she says, while it's natural for any site to want to use whatever measurement system shows it in the best light, it's just as important that an industry standard be developed that everyone can agree on.
Heidi Keuber, research manager of Sympatico, says it's important to understand that Media Metrix is using the same measuring stick to gauge all the sites that it monitors.
'Our log analysis also shows higher numbers than Media Metrix…However, it's important to have an outside tracker look at us from a more objective viewpoint, and I think that's what Media Metrix brings to the table.'
Kraft Heinz beats the street, but reports slight sales slide
The company's Q2 net sales, while down slightly, reveal continued demand for snacks and pre-packaged meals.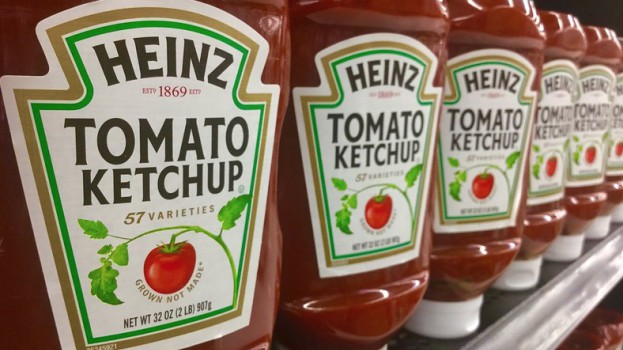 Kraft Heinz is reporting earnings of 78 cents a share, beating Wall Street's estimate of 72 cents a share, thanks to continued demand for snacks and pre-packaged meals. However, the company also reported a net sales decline of 0.5% compared with the same period last year, to $6.6 billion, according to its latest Q2 earnings report, released Tuesday.

The company experienced a favourable 2.3 percentage point impact from currency and a negative 0.7 percentage point impact from its February divestiture of Hormel Foods – including the Planters peanut brand – which closed in the second quarter of 2021.

Its cheese divestiture – which included the sale of its natural cheese division to Lactalis – is expected to close in the second half of 2021, says Kraft Heinz Global CEO Miguel Patricio in this morning's conference call.

Adjusted EBITDA slumped 5.2% versus the year-ago period to $1.7 billion and increased 6.6% versus the comparable 2019 period. Higher transportation and inflation-related goods costs continue to affect the company's bottom line.

Kraft Heinz' organic net sales declined 3.6% in Canada over the last three months compared with a comparable period last year, this as total net sales rose 8.8% year over year. 

However, its overall organic net sales slipped 2.1% compared with 2020 figures. This includes the negative impact stemming from exiting its McCafé licensing agreement. However, this decline was partly offset, Kraft Heinz reports, by "partial recovery in foodservice channels and retail consumption trends."

"Food service is recovering, and recovering fast," Patricio stressed in today's earnings call. He said "the bet to support QSR" early in the pandemic, with individual packets of ketchups and sauces, is paying off.

Channel trends are still normalizing, he warns, and it's too early to see how at home or away from home, will net out. "We have big ambitions for away from home business," he said. Consumers continue to evolve how they eat, with Patricio saying that Kraft Heinz is collaborating with a popular DTC brand for its Philadelphia cream cheese.

Accrued marketing costs, the company reports, rose to $968 million from $946 million in December 2020.

"We are investing more in our brands, and better as well, building a much more creative company," Patricio reported.

Kraft Heinz is also strengthening and diversifying its media presence, he said, driving repeat rates for those discovering and rediscovering the brand. Patricio added that the company is continuing to drive its transformation program forward, modernizing its brands and better connecting with its consumers.