Launch of Post good news for advertisers
Janet Callaghan is vice-president, corporate media director with Toronto-based MBS/The Media Company. Let's consider, for a moment, what would have happened if the National Post had never launched. - The Globe and Mail would still be mulling over the daring...
Janet Callaghan is vice-president, corporate media director with Toronto-based MBS/The Media Company.
Let's consider, for a moment, what would have happened if the National Post had never launched.
- The Globe and Mail would still be mulling over the daring move from black and white to colour.
- The Financial Post would have recorded its best year ever in 1999.
- The Toronto Star would never have discovered just how responsive advertisers are to good service.
- NADbank would have presented its 1999 survey results, without fanfare, to the same few desultory souls who always attend research presentations.
- There would be fewer Brits in management positions at Canadian newspapers.
- The Toronto Sun would still have been bedeviled by The Sunshine Girl scandal, but would be blissfully untouched by the competitive maelstrom.
Of course, we can't reprint the past. Conrad the acquisitor became Conrad the creator, and on one October day in 1998, Canada's newest daily paper made its debut. With its angular columnists, its pages engorged with information and its dedication to depicting life as art, the Post has given this country's staid newspaper industry a stiff uppercut to its glass jaw.
Don't weep too much for those other papers, though. Despite the increased competition, newspapers enjoyed a banner advertising year in 1999, and will probably experience more of the same in 2000 – thanks, in large part, to all the players in the rollicking technology, e-commerce and telecommunications market who rely on newspaper advertising to out-shout their competitors.
From an advertiser's point of view, unquestionably, the launch of the National Post has been good news. It has given them a romp through newspapers' heretofore-restrictive trade practices, and delivered some of the best value in years. The Post's presence has sparked changes throughout the industry: product improvements, better rates, bonus ads, added value, new loyalty programs and the opportunity for premium positioning at no cost. Media buyers have enjoyed the luxury of lying flat on their backs and having their bellies tickled by a vastly more attentive newspaper salesforce.
Some credit, of course, must be given to this perspicacious buyer, who championed the new national daily with clients – taking a chance on a newspaper that lacked an industry-sanctioned audit and employed a non-syndicated readership survey – and invested $80 million in the Post during its first year. We were all duly rewarded, and now look forward to round two.
While the general outlook for the newspaper advertising market is bullish, all the papers most affected by the Post's arrival are taking a pounding on profits – and obviously, the National Post is still in the red. This situation doesn't make shareholders or owners very happy, and will affect significantly what we see happen in year two of the newspaper wars. Expect the intense struggle to continue, but with less frantic front-line battle and more focus on the strategic deployment of resources.
This will mean:
- More picking on that fat cat, The Toronto Star – a paper that, with its staggeringly high readership, is perceived as having more to lose than to gain.
The Globe and Mail has already raided the Star's territory, posturing as a Toronto paper by running some excellent features on local social issues. Since the National Post and the Globe have divided the national spending spoils, they need to shore up their readership and revenue base by appealing to the local automotive and retail advertisers that are currently with the Star and the Sun.
- Continued expansion by the dailies into more diversified activities, with a view to building greater value for readers and advertisers through online activities and the creation of additional products. For The Globe and Mail, vertical integration is a reality: This brand is well entrenched in electronic commerce, magazines and television, which puts it in a different competitive category from the Post in the eyes of advertisers aiming multi-media campaigns at a business target.
What's more, the brilliant decision by the Globe and Torstar to launch Workopolis.com as a joint venture gives these two a stranglehold on the lucrative careers and job-wanted market, and leaves the National Post in the dust looking for a partner of its own in this sector.
Years of groundwork have gone into all of these activities, which are poised to pay off in the near future. The Post, however, is less fortunate in this regard, and must now labour expensively at the entry phase of vertical integration of its magazine and online endeavours.
The reincarnation of Saturday Night as the Post's weekend magazine represents equal parts divine providence and risky venture. The move to weekly status nicely acknowledges the publication's heritage, while allowing the Post to pick off advertisers from Toronto Life and the weekly newsmagazines – not to mention helping to stem the red ink that has been leaking from both Saturday Night and the Post's own weekend edition.
It does, of course, also raise at least one compelling question – to paraphrase a colleague, 'If the magazine couldn't attract enough advertisers as a monthly, how did they get the idea that going weekly would solve the problem?' Still, if the job is handled correctly, the Post could make some significant progress toward the integration of its various products. (We also hear that the Globe is flirting with the idea of launching another magazine, or even a Sunday edition of their paper. Where the advertising is expected to come from remains a mystery.)
- More buyer scrutiny of the NADbank readership study. Broad in scope but narrow in definition, NADbank is generally published just once a year – and that's a concern for media buyers and clients, who have acute questions about their investment in newspaper. This survey, which represents a $2-billion-plus national and local advertising medium, needs to answer more questions and provide more robust knowledge about newspaper readership.
Another result of the newspaper war has been to underline our rather limited understanding of readership stimulus and response. The National Post has intimated that advertising in its pages stands a greater chance of being seen, read and acted upon, given the paper's decision to maintain an advertising-to-editorial ratio that is lower than standard (20-25% at the start of the Post's second year, versus The Toronto Star at 50% and The Globe and Mail at roughly 45%).
Have ads in the Star and the Globe suffocated under the clutter? Judging from the response rate to our clients' advertising, no. Are readers storming the ramparts of National Post advertisers in unprecedented numbers? Unfortunately not. One might conclude from this that readers consider advertising to be an integral part of the news in newspapers – but without more and better research, it's impossible to make a definitive statement.
What lies ahead, in the long-term, is an even more fiercely competitive newspaper market, especially in Toronto. There will be more pressure on profit, increased buyer demand for more information and, all in all, a very advertiser-friendly environment.
Also in this report:
- Stop the presses: Dailies are changing: No longer acting as simple order-takers p.NP4
- Picture perfect: It's obvious that visually driven creative works well in newspaper. So why don't more advertisers use it? p.NP5
- Telcos reward readers with a laugh: MTT and Bell Mobility employ unusual formats to nab attention p.NP6
- Savingumoney.com builds awareness offline: Coupon portal uses newspapers as linchpin of media strategy p.NP7
- Cadillac takes the long view: Used frequency of newspaper creatively by telling a different story every week p.NP10
- Edmonton Journal: Time for a change: Daily goes for a facelift p.NP10
- Whistler taps fast turnaround times: Newspaper lets ski resort react quickly to changing circumstances p.NP13
- Talvest co-brands funds with FP Index: Helped Montreal financial services provider to crack Ontario market p.NP14
Kraft Heinz beats the street, but reports slight sales slide
The company's Q2 net sales, while down slightly, reveal continued demand for snacks and pre-packaged meals.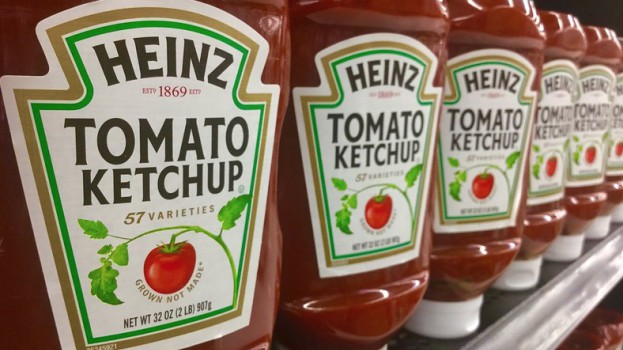 Kraft Heinz is reporting earnings of 78 cents a share, beating Wall Street's estimate of 72 cents a share, thanks to continued demand for snacks and pre-packaged meals. However, the company also reported a net sales decline of 0.5% compared with the same period last year, to $6.6 billion, according to its latest Q2 earnings report, released Tuesday.

The company experienced a favourable 2.3 percentage point impact from currency and a negative 0.7 percentage point impact from its February divestiture of Hormel Foods – including the Planters peanut brand – which closed in the second quarter of 2021.

Its cheese divestiture – which included the sale of its natural cheese division to Lactalis – is expected to close in the second half of 2021, says Kraft Heinz Global CEO Miguel Patricio in this morning's conference call.

Adjusted EBITDA slumped 5.2% versus the year-ago period to $1.7 billion and increased 6.6% versus the comparable 2019 period. Higher transportation and inflation-related goods costs continue to affect the company's bottom line.

Kraft Heinz' organic net sales declined 3.6% in Canada over the last three months compared with a comparable period last year, this as total net sales rose 8.8% year over year. 

However, its overall organic net sales slipped 2.1% compared with 2020 figures. This includes the negative impact stemming from exiting its McCafé licensing agreement. However, this decline was partly offset, Kraft Heinz reports, by "partial recovery in foodservice channels and retail consumption trends."

"Food service is recovering, and recovering fast," Patricio stressed in today's earnings call. He said "the bet to support QSR" early in the pandemic, with individual packets of ketchups and sauces, is paying off.

Channel trends are still normalizing, he warns, and it's too early to see how at home or away from home, will net out. "We have big ambitions for away from home business," he said. Consumers continue to evolve how they eat, with Patricio saying that Kraft Heinz is collaborating with a popular DTC brand for its Philadelphia cream cheese.

Accrued marketing costs, the company reports, rose to $968 million from $946 million in December 2020.

"We are investing more in our brands, and better as well, building a much more creative company," Patricio reported.

Kraft Heinz is also strengthening and diversifying its media presence, he said, driving repeat rates for those discovering and rediscovering the brand. Patricio added that the company is continuing to drive its transformation program forward, modernizing its brands and better connecting with its consumers.