Campaign House Worldwide: The hardest thing in advertising is saying OK to an ad somebody else has created
CEO, owner and creative director of Campaign House Worldwide describes his company as 'an agency that hasn't sold out to the mediamonster, cookie-cutter media plan.' Not selling out and conforming to the status quo is something Truman has made a career...
CEO, owner and creative director of Campaign House Worldwide describes his company as 'an agency that hasn't sold out to the mediamonster, cookie-cutter media plan.'
Not selling out and conforming to the status quo is something Truman has made a career out of since he started as a copywriter in Nigeria during the Biafran Civil War. Today, after gaining advertising industry experience around the globe, the Toronto company Truman heads up employs a modest 18 people, while having offices in Montreal, Dusseldorf, London and Johannesburg and affiliated offices around the world.
With its horizontal structure, Truman says, Campaign House eliminates 'the usual agency red tape and encourages an unexpected partnership between ourselves and clients.' It's this peculiar and untraditional work relationship that has made Campaign House one of Canada's most successful multi-service communications agencies. 'We are what clients have asked for,' he says. 'That means bringing strategic experience, delivering on an agreed positioning and strategy, having outstanding creative, acting quickly and costing at least 50 per cent less than the multinationals – and, we've brought the fun back into the
business.'
While proudly 100 per cent Canadian-owned, Campaign House has the unique ability to solve sales and communications challenges in 38 major world markets. 'With one simple conference call, we can give our clients the advantage of marketing globally. It's an advantage that no Canadian multinational network could ever pretend to have.'
Clients pay for what they need
Armed with a mission to deliver the highest-quality product and service while saving clients time and money, Campaign House is a multi-service agency that offers specialty communications divisions to eliminate the financial burdens often associated with larger organizations – clients only pay for what they need.
Campaign House clients include: Aramark (Versa) Food Services, Arthritis Society, Canadian Cosmetic Toiletries & Fragrance Association (Look Good Feel Better), Canadian Institute of Chartered Accountants, 50 Plus Magazine, 50 Plus Net, Goodyear Canada Inc., Health Canada-Go For Green, Health Canada-Summer Active, Heritage Scholarship Trust, Invensys Brook Hansen, National Post, Operation Lookout (Against Drunk Driving Toronto), Scican (dental products), Transcontinental – Plesman Publications, Trexx (travel insurance) , UK Mail, World Vision Canada.
Among its areas of expertise, Truman considers Campaign House an industry trailblazer in reaching consumers in the all-important over-50 population segment. With publishing clients such as the National Post and 50+ Magazine, business-to-business operations such as Goodyear, Honda, Invensys and the not-for-profit segment, the company has successfully targeted this wealthy demographic.
'Canadians 50-plus represent the most affluent slice of Canadian society,' says Truman, 'with 80 per cent of Canada's wealth held by the 50-plus and women controlling 80 per cent of the purchase decisions. There are more millionaires over 50 than in any other segment, and the 50-plus group will represent 50 per cent of the population by the year 2010.'
The Hardest Word in Advertising
Any successful advertising campaign is an amalgam of pieces of special expertise. Of course, strong creative is key – whether it be applied to print, television, direct marketing or shelf wobblers. But even with stand-out creative, there is no assurance of a successful campaign.
'Is the core competence the creation of advertisements? Well, actually it isn't,' says Truman. 'Creating good advertisements is both demanding and difficult, but sometimes not as demanding and difficult as evaluating advertisements and approving them to run. The hardest thing in advertising is saying 'okay' to an ad that somebody else has created.'
And why does 'Okay' seem to be the hardest word?
Truman explains: 'One of the myths of advertising is that agencies create terrific ads that don't run because clients just can't see how good they are. Well, it does happen, of course, but more often it seems to us, both parties agree that an ad is terrific and it still doesn't run. Why? Because it's irrevocable, because the brief may have been wrong, because things have changed, because somebody new had joined the decision group, because it doesn't look like the Sistine Chapel or read like Shakespeare. Because if I say, 'Okay,' to this ad, everybody will know I was the one who said it.'
Truman points out that long before anyone at Campaign House approaches a client with an ad, he and the senior people there have had to say, 'Okay,' as in, 'Okay, we think this ad will achieve its specific objectives, reinforce our client's brand, and reflect well on Campaign House. Then we will put it forth to a client.'
Getting to okay
In order to reach that all-important moment of okay-ness, Truman says there are five things that need to be done along the way. The first is: Get the Brief Right. 'If we think we've given you a stunner and you think we've given you a dud, the first thing to look at is the brief,' says Truman, 'to check that there isn't some deeper lack of match, somewhere behind the words. There sometimes is – it's an imperfect world. If so, we suggest you use the ad as a starting point to get the brief agreed all over again, and then forget the ad.'
Number two is: Get the People Right. With a low staff turnover, Campaign hopes its clients have a low agency turnover. 'It's so much easier to say okay to people when you know they have a record of success. This means hiring talent and then investing in it. And then encouraging it. Working with people generates shared understanding and shared understanding generates confidence.'
Once the right people are in place, those people need clients to Get the Input Right. 'About the worst thing you can do is keep your information to yourself and challenge creative people, 'Go on, knock my socks off.' A good creative team can sometimes make bricks without straw, but they can't make bricks out of thin air. Give them the product to look at and play with. Tell them what worked in previous advertising. Let them go with your salesmen, talk to customers, see the research, sit in on focus groups.'
Next on the route to 'Okay,' Truman says, is Get a Test Going. Truman recommends setting up a test in real life, if possible, rather than using the more artificial environments of copy testing and focus groups. And be very wary of testing your ads on the guys in the next office. 'Their input is likely to be hasty, partial and competitive,' remarks Truman.
The last thing to do to Practise saying Okay. 'If you've picked the right people with the right track record, added your experience to theirs, fed them the right information, worked with them and on them – aren't your far more likely to be right than wrong?'
Even with all these steps firmly in place and checked off, Truman says the business of advertising continues to provide unforeseen challenges and surprises. 'Make no mistake,' he says. 'It's hard to say 'Okay' every time; but because it's our business, and we do it many times a day, we've had a lot of 'okay' of practice and we've learned how to do it. And,' he adds, 'we have an extra incentive, which concentrates our minds wonderfully: If you okay a dud, it may not wreck your business. If we persistently okay dud ads, we won't have a business at all.'
With a fresh, creative approach that offers Canadian businesses seamless global access and personalized, client-based attention, Richard Truman will certainly have a business to run for some time to come.
Also in this sponsored supplement:
- Overview p.S13
- Rapp Collins Worldwide: Taking its heritage in knowledge and customer-centric marketing to higher ground p.S14
- Cundari Integrated Advertising: Head, heart and gut p.S15
Kraft Heinz beats the street, but reports slight sales slide
The company's Q2 net sales, while down slightly, reveal continued demand for snacks and pre-packaged meals.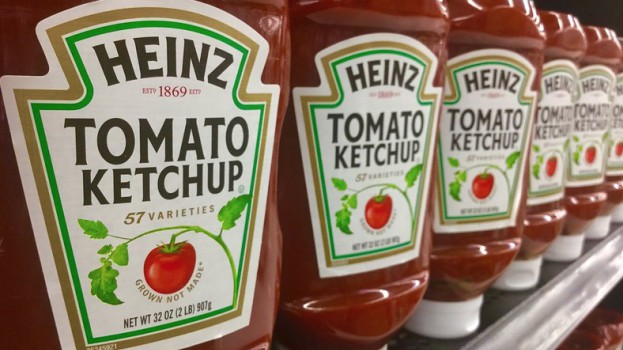 Kraft Heinz is reporting earnings of 78 cents a share, beating Wall Street's estimate of 72 cents a share, thanks to continued demand for snacks and pre-packaged meals. However, the company also reported a net sales decline of 0.5% compared with the same period last year, to $6.6 billion, according to its latest Q2 earnings report, released Tuesday.

The company experienced a favourable 2.3 percentage point impact from currency and a negative 0.7 percentage point impact from its February divestiture of Hormel Foods – including the Planters peanut brand – which closed in the second quarter of 2021.

Its cheese divestiture – which included the sale of its natural cheese division to Lactalis – is expected to close in the second half of 2021, says Kraft Heinz Global CEO Miguel Patricio in this morning's conference call.

Adjusted EBITDA slumped 5.2% versus the year-ago period to $1.7 billion and increased 6.6% versus the comparable 2019 period. Higher transportation and inflation-related goods costs continue to affect the company's bottom line.

Kraft Heinz' organic net sales declined 3.6% in Canada over the last three months compared with a comparable period last year, this as total net sales rose 8.8% year over year. 

However, its overall organic net sales slipped 2.1% compared with 2020 figures. This includes the negative impact stemming from exiting its McCafé licensing agreement. However, this decline was partly offset, Kraft Heinz reports, by "partial recovery in foodservice channels and retail consumption trends."

"Food service is recovering, and recovering fast," Patricio stressed in today's earnings call. He said "the bet to support QSR" early in the pandemic, with individual packets of ketchups and sauces, is paying off.

Channel trends are still normalizing, he warns, and it's too early to see how at home or away from home, will net out. "We have big ambitions for away from home business," he said. Consumers continue to evolve how they eat, with Patricio saying that Kraft Heinz is collaborating with a popular DTC brand for its Philadelphia cream cheese.

Accrued marketing costs, the company reports, rose to $968 million from $946 million in December 2020.

"We are investing more in our brands, and better as well, building a much more creative company," Patricio reported.

Kraft Heinz is also strengthening and diversifying its media presence, he said, driving repeat rates for those discovering and rediscovering the brand. Patricio added that the company is continuing to drive its transformation program forward, modernizing its brands and better connecting with its consumers.