Resistance is futile
Fred Cox Jr. wasn't always an Internet enthusiast. In fact, like a lot of his colleagues in the trade and consumer show business, he had his doubts about whether the Web would have a favourable impact on the industry. Developments in...
Fred Cox Jr. wasn't always an Internet enthusiast. In fact, like a lot of his colleagues in the trade and consumer show business, he had his doubts about whether the Web would have a favourable impact on the industry.
Developments in the recent past, however, have left him pleasantly surprised.
Cox is vice-president of Unionville, Ont.-based National Event Management, which produces a number of high-profile expositions, including the Outdoor Adventure Sports Show, the Financial Solutions Show and the Electronic Gamers Odyssey. Last fall, he began noticing a significant drop in the number of people phoning his office for information about these various shows.
His initial reaction was alarm. Did this signify declining attendance? Not according to the numbers, which indicated that, if anything, attendance figures were on the way up. What, then, could it mean?
Further investigation suggested that people were still seeking information about the shows – but now they were doing it online, at National Event Management's Web site (www.nationalevent.com).
On the whole, the exposition industry has been slow to embrace the Internet. Some, in fact, see the medium as a potential threat to the business. Many exhibitor companies, they fear, will begin using the Web as a less costly means of accomplishing what they now do at trade and consumer shows.
Little by little, however, resistance to the Internet is dissipating. A Web site offers no substitute for the kind of face-to-face interaction that happens on the show floor, industry experts say, so it's unlikely that the Net will ever supplant the exposition business. But an intelligently conceived Web presence can prove an invaluable complement to a trade or consumer show.
'All of our members certainly have Web sites – some advanced enough that they are now doing registration over the Net,' says Megan Parry, president of the Canadian Association of Exposition Managers. 'It's seen as a positive business tool. They all realize they have to be getting on board.'
The Internet is certainly helping companies in the show industry do business faster and more efficiently, says Fred Dalrymple, account manager with Halifax-based exhibit firm Atlantex. For example, materials that once had to be couriered or sent by snail-mail, such as text and graphics for promotional materials, now can be sent electronically, expediting the production process.
'It's easier to deal with the global nature of the industry,' he says. 'It has enabled us to work with clients that are much more distant. So we're competing in [geographical regions] that we wouldn't have been able to before.'
If the industry has been slow to climb aboard the Internet bandwagon, Dalrymple says, it's largely a matter of priorities. Show business is booming, he explains, so many companies – Atlantex included – have had their attention focused elsewhere.
Most major expositions now have at least some kind of Web presence, however basic, says Barry Siskind, president of Caledon, Ont.-based International Training and Management, and a leading consultant on trade and consumer shows.
What they're finding, he says, is that the real challenge lies not in creating the site, but rather in promoting it once it's up and running – and in encouraging visitors to keep returning.
'Once you have a site, you can't just leave it,' Siskind explains. 'Once your show is done, you put it aside and you worry about it a few months later. But you can't do that with a Web site – you have to update it all the time.'
A Web site is the perfect vehicle for doing pre-registrations, he adds – but show producers should be using the medium for more than just that. Audio or video clips of speakers, for example, can be used to help generate excitement prior to the event.
For the most part, the exposition industry is still experimenting with the Internet, says Kent Allen, president, home interest, with Toronto-based DMG World Media (formerly Southex Exhibitions).
While multimedia tools such as Web broadcasting hold obvious potential, he says, there's only so much that show producers can do with them at this point, since many Internet users still don't have all the necessary hardware and software on their desktops.
At present, DMG is in the process of building sites for the various shows it produces. Allen says each site will be designed to provide comprehensive information about the show, the exhibitors, the products and the category, so that visitors will be equipped to get more out of attending the event.
A site can be used to do more than simply market the show itself, Allen adds. For example, DMG's site for its home interest shows (notably the National Home Show) will try to attract year-round traffic by offering answers to consumers' general questions about home improvement.
'If we can use the Net to get those consumers thinking about us when they think of home improvement, then that will help the shows in the long-term,' he says. 'It also puts us into a leadership category for home improvement. So it's another great marketing tool that we can use.'
A show's site can become a portal for information on the subject area in question, says Bob Polden, director of events with Mississauga, Ont.-based Solutions Network. Among the services that can be offered are company listings, chats, FAQs (frequently asked questions) and search engines.
In this way, Polden says, the Internet offers show producers the opportunity to become much more relevant to the industries that they serve.
As producers have begun venturing online, supplier companies have stepped forward, offering products and services to help facilitate their efforts.
Boston-based Eventshome.com, for example, has developed a number of interactive technology solutions designed to help trade show and conference producers bring off-line events online.
Among its offerings is Digital-Event, a package that – among other things – facilitates online registration management, and allows the creation of interactive floor plans. DigitalEvent also enables exhibitors to create online versions of their booths, where they can disseminate information, display products and even make sales, just as they do on the show floor.
'We're not trying to reproduce [what shows do], we're just trying to complement existing shows,' says Vlad Kroutik, chief executive officer of Eventshome.com. 'We want to make the time that people spend face-to-face [at shows] more effective. By creating a destination site, you can protect and grow your show, because you're creating that much more of a compelling experience.'
While Eventshome.com has yet to acquire any clients north of the border, Kroutik says the company's plans do include eventual expansion into the Canadian market.
Also in this report:
- Sex show to target mainstream audience: Everything To Do With Sex event will offer a walk on the mild side p.22
- Playdium creates order from chaos: Placed-based entertainment company builds excitement with ever-changing graphic displays p.24
Kraft Heinz beats the street, but reports slight sales slide
The company's Q2 net sales, while down slightly, reveal continued demand for snacks and pre-packaged meals.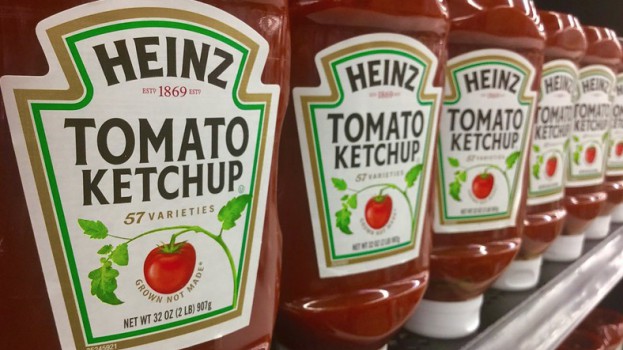 Kraft Heinz is reporting earnings of 78 cents a share, beating Wall Street's estimate of 72 cents a share, thanks to continued demand for snacks and pre-packaged meals. However, the company also reported a net sales decline of 0.5% compared with the same period last year, to $6.6 billion, according to its latest Q2 earnings report, released Tuesday.

The company experienced a favourable 2.3 percentage point impact from currency and a negative 0.7 percentage point impact from its February divestiture of Hormel Foods – including the Planters peanut brand – which closed in the second quarter of 2021.

Its cheese divestiture – which included the sale of its natural cheese division to Lactalis – is expected to close in the second half of 2021, says Kraft Heinz Global CEO Miguel Patricio in this morning's conference call.

Adjusted EBITDA slumped 5.2% versus the year-ago period to $1.7 billion and increased 6.6% versus the comparable 2019 period. Higher transportation and inflation-related goods costs continue to affect the company's bottom line.

Kraft Heinz' organic net sales declined 3.6% in Canada over the last three months compared with a comparable period last year, this as total net sales rose 8.8% year over year. 

However, its overall organic net sales slipped 2.1% compared with 2020 figures. This includes the negative impact stemming from exiting its McCafé licensing agreement. However, this decline was partly offset, Kraft Heinz reports, by "partial recovery in foodservice channels and retail consumption trends."

"Food service is recovering, and recovering fast," Patricio stressed in today's earnings call. He said "the bet to support QSR" early in the pandemic, with individual packets of ketchups and sauces, is paying off.

Channel trends are still normalizing, he warns, and it's too early to see how at home or away from home, will net out. "We have big ambitions for away from home business," he said. Consumers continue to evolve how they eat, with Patricio saying that Kraft Heinz is collaborating with a popular DTC brand for its Philadelphia cream cheese.

Accrued marketing costs, the company reports, rose to $968 million from $946 million in December 2020.

"We are investing more in our brands, and better as well, building a much more creative company," Patricio reported.

Kraft Heinz is also strengthening and diversifying its media presence, he said, driving repeat rates for those discovering and rediscovering the brand. Patricio added that the company is continuing to drive its transformation program forward, modernizing its brands and better connecting with its consumers.