ONtv radio campaign achieves what its outdoor didn't
A couple of months back, I wrote in this space that the Southern Ontario ONtv 'Sucks' campaign ('Traffic jams suck, what's on TV?', 'Decaf sucks, what's on TV?') sucked. I didn't say it in precisely those words, because I'm a very...
A couple of months back, I wrote in this space that the Southern Ontario ONtv 'Sucks' campaign ('Traffic jams suck, what's on TV?', 'Decaf sucks, what's on TV?') sucked. I didn't say it in precisely those words, because I'm a very proper gentleman, but the message got through.
Hoo boy, did I get response. Normally when I sweat buckets to churn out this column, the letter floods in. But when I did the ONtv number, I really started something.
I received several letters and e-mails complimenting me for dumping on what the readers thought was a loathsome campaign. (I hadn't particularly said it was loathsome, just strident and wit-free.) These readers objected to the campaign's attitude, and also to its language.
Then the creative director on the business wrote an articulate but maybe-a-little-bit imprudent letter, pretty much saying that the campaign had been fine when it left his desk, but the client screwed it up. He also gave Strategy permission to publish his letter. This did not turn out to be a real swell career-enhancing move.
Several more letters followed, essentially repeating the old disclaimer, 'The opinions of that creative guy over there do not reflect the opinions of us suits over here.' And the creative guy left the agency, though everybody swore it was a coincidence.
Well. After all this sound and fury, what do you think ONtv has gone and done? They've gone and done some good advertising!!!
They've switched their medium from outdoor to radio, and they've stopped saying everything sucks. But otherwise, they've stuck to their strategy, and I think they were very wise to do so.
All along, they've been trying to say – and the 'sucks' message just got in the way – that there are times in life when watching a dumb TV show is vastly superior to your other options. (Sort of like those bumper stickers that say 'I'd rather be fishing', or golfing, or whatever.) I think we can all relate to that. Nobody likes to admit it, but there are moments when watching a little Hollywood Squares can be downright medicinal.
So they've created some little slice-of-life playlets in which the hero is in an uncomfortable position – a business problem, a boring conversation, etc. The spots have some nicely shaped dialogue; for instance, the one with the father trying to explain the facts of life. DAD: Well, er, um, see the plug on the toaster over there? SON: Dad, I thought this was about sex.
Then the uncomfortable hero says – out loud, though he doesn't mean to – 'I wonder what's on TV?' In other words, 'I want to get out of this rat's nest and go mindless.' OK, folks, that's a decent selling proposition for a non-intellectual TV channel.
And when the name of your company is 'ONtv', and your slogan line is 'What's on TV?', you're doing a lot better in the memorability wars than when you're promoting sucking.
It's never easy, when things start going badly, to stop and regroup. It's even harder to assess what's baby and what's bathwater – people often tend to throw out everything.
Instead, ONtv threw out the 'sucks' part – at worst, offensive, at best, distracting – but kept their basic strategy. And they've added, finally, a bit of wit and style. And the result is a phenomenal improvement.
It couldn't have been easy. My compliments.
John Burghardt's checkered resumé includes the presidency of a national agency, several films for the Shah's government in Iran, collaboration with Jim Henson to create the Cookie Monster, and a Cannes Gold Lion. The letterhead of his thriving business now reads 'strategic planning – creative thinking'. He can be reached by phone at (416) 693-5072, by fax at (416) 693-5100 or by e-mail at burgwarp@aol.com
Kraft Heinz beats the street, but reports slight sales slide
The company's Q2 net sales, while down slightly, reveal continued demand for snacks and pre-packaged meals.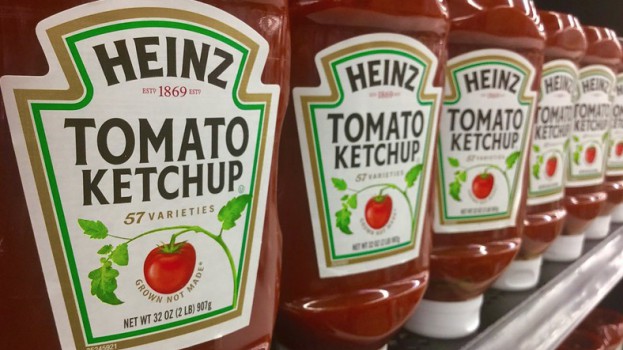 Kraft Heinz is reporting earnings of 78 cents a share, beating Wall Street's estimate of 72 cents a share, thanks to continued demand for snacks and pre-packaged meals. However, the company also reported a net sales decline of 0.5% compared with the same period last year, to $6.6 billion, according to its latest Q2 earnings report, released Tuesday.

The company experienced a favourable 2.3 percentage point impact from currency and a negative 0.7 percentage point impact from its February divestiture of Hormel Foods – including the Planters peanut brand – which closed in the second quarter of 2021.

Its cheese divestiture – which included the sale of its natural cheese division to Lactalis – is expected to close in the second half of 2021, says Kraft Heinz Global CEO Miguel Patricio in this morning's conference call.

Adjusted EBITDA slumped 5.2% versus the year-ago period to $1.7 billion and increased 6.6% versus the comparable 2019 period. Higher transportation and inflation-related goods costs continue to affect the company's bottom line.

Kraft Heinz' organic net sales declined 3.6% in Canada over the last three months compared with a comparable period last year, this as total net sales rose 8.8% year over year. 

However, its overall organic net sales slipped 2.1% compared with 2020 figures. This includes the negative impact stemming from exiting its McCafé licensing agreement. However, this decline was partly offset, Kraft Heinz reports, by "partial recovery in foodservice channels and retail consumption trends."

"Food service is recovering, and recovering fast," Patricio stressed in today's earnings call. He said "the bet to support QSR" early in the pandemic, with individual packets of ketchups and sauces, is paying off.

Channel trends are still normalizing, he warns, and it's too early to see how at home or away from home, will net out. "We have big ambitions for away from home business," he said. Consumers continue to evolve how they eat, with Patricio saying that Kraft Heinz is collaborating with a popular DTC brand for its Philadelphia cream cheese.

Accrued marketing costs, the company reports, rose to $968 million from $946 million in December 2020.

"We are investing more in our brands, and better as well, building a much more creative company," Patricio reported.

Kraft Heinz is also strengthening and diversifying its media presence, he said, driving repeat rates for those discovering and rediscovering the brand. Patricio added that the company is continuing to drive its transformation program forward, modernizing its brands and better connecting with its consumers.