Scotiabank breaks out of the mold
Agency/Media Company: OMD Canada Client: Scotiabank Brand: Spring Lending Media Team: Leslie Krueger, vice-president, group media director; Yvette Carter, media manager; Paul Hewitt and Kym Wyatt, media planners Timing: April to September 1999 Best Use of Magazine: Second Runner-up...
Agency/Media Company: OMD Canada
Client: Scotiabank
Brand: Spring Lending
Media Team: Leslie Krueger, vice-president, group media director; Yvette Carter, media manager; Paul Hewitt and Kym Wyatt, media planners
Timing: April to September 1999
Best Use of Magazine: Second Runner-up
The Background
The overall objectives of the plan were to build awareness of and pique interest in Scotiabank's revolutionary new way of looking at debt, and to drive response to its branches, phone lines and Web site.
Specifically, the task at hand was to launch – and build mass awareness of – a new brand for the bank.
Among the major challenges were: to overcome negative perceptions of debt products and of banks overall; to 'break out of the mold,' through use of innovative, creative and non-traditional financial media placements; to stand out in a highly competitive category; and, finally, to accomplish all of the above within tight media planning and execution deadlines.
The Plan
The strategy called for a multi-media campaign to envelop the target. The campaign would, in fact, address multiple targets, via two primary mind-set groups: 'Homebodies' and 'Planners.' These groups are segmented by goals, motivation and life-stage – not by demographics.
The campaign differentiated Scotiabank by using traditional media in a non-traditional way. It reached the mass target through a GRP buy, while addressing the different mind-set groups through use of specialty television and targeted magazines.
Television: Television was planned on three levels, to reach the multiple targets.
- The Base Buy: A national 30-second base buy, in English and French, was executed for the launch, to reach the mass 25-49 target. The advertising aired in high-profile programming and during season finales.
- DRTV: A 60-second direct response television spot aired nationally, in English and French, to drive response to Scotiabank's 800 number and its Web site.
- Specialty TV: Highly targeted specialty channels (Life Network, WTN, Showcase Television, History Television and Prime) were used to reach the individual mind-set groups. Vignettes explaining the product were produced by Life, Showcase, History and Prime, and aired in tandem with the 30-second brand-sell spots.
Newspaper: FSIs were distributed nationally in English and French dailies, to help explain this complex lending product. These inserts provided a reference tool that enabled the target to gain further information.
Magazine: Full-page, full-colour creative and advertorial was placed in targeted books appealing to the two mind-set groups: for the 'Homebodies,' Toronto Life, Western Living and Décormag; and for the 'Planners,' Today's Parent, Best Wishes and Enfants Quebec.
All in all, significant added value was negotiated on behalf of the client.
The Results
Scotiabank achieved the anticipated annual results within the first five months of the campaign. For the April to October period, planned mortgage sales were exceeded by 12%.
Also in this report:
* Bates takes the cake p.BMP2
* MaxAir fires on all cylinders: Multi-tiered plan for high-menthol gum was imbued with irreverence p.BMP3
* Dentyne Ice kisses up to teens with party promo: Initiative was designed to drive both brand awareness and sales p.BMP4
* Kool-Aid placement reflected fun, refreshment p.BMP6
* Aussie creates 'in your face' presence: Repositions brand as funky, outrageous p.BMP8
* Guerrilla tactics get Panasonic noticed: Campaign used underground channels to reach club crowd p.BMP10
* Much VJ follows his Natural Instincts on air p.BMP12
* Chapters stands out in dot-com crowd: Multimedia approach helped retailer create perception of market and category dominance p.BMP15
* Campbell's cooks up targeted advertorial: Partners with CTV, magazines to create a presence beyond traditional ad buy p.BMP16
* Looking at Philips through fresh eyes: Redefinition of target market sparked departure from the traditional choice of television p.BMP18
* Jays plan hits home run p.BMP21
* Minute Maid aims for morning ownership p.BMP24
* Western Union a global Villager p.BMP28
* Clearnet clusters creative: Complementary boards were positioned in proximity to one another to maximize visibility, engage consumer p.BMP38
* The Judges p.BMP43
Kraft Heinz beats the street, but reports slight sales slide
The company's Q2 net sales, while down slightly, reveal continued demand for snacks and pre-packaged meals.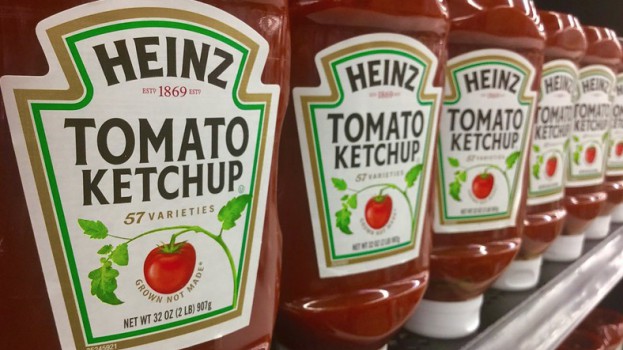 Kraft Heinz is reporting earnings of 78 cents a share, beating Wall Street's estimate of 72 cents a share, thanks to continued demand for snacks and pre-packaged meals. However, the company also reported a net sales decline of 0.5% compared with the same period last year, to $6.6 billion, according to its latest Q2 earnings report, released Tuesday.

The company experienced a favourable 2.3 percentage point impact from currency and a negative 0.7 percentage point impact from its February divestiture of Hormel Foods – including the Planters peanut brand – which closed in the second quarter of 2021.

Its cheese divestiture – which included the sale of its natural cheese division to Lactalis – is expected to close in the second half of 2021, says Kraft Heinz Global CEO Miguel Patricio in this morning's conference call.

Adjusted EBITDA slumped 5.2% versus the year-ago period to $1.7 billion and increased 6.6% versus the comparable 2019 period. Higher transportation and inflation-related goods costs continue to affect the company's bottom line.

Kraft Heinz' organic net sales declined 3.6% in Canada over the last three months compared with a comparable period last year, this as total net sales rose 8.8% year over year. 

However, its overall organic net sales slipped 2.1% compared with 2020 figures. This includes the negative impact stemming from exiting its McCafé licensing agreement. However, this decline was partly offset, Kraft Heinz reports, by "partial recovery in foodservice channels and retail consumption trends."

"Food service is recovering, and recovering fast," Patricio stressed in today's earnings call. He said "the bet to support QSR" early in the pandemic, with individual packets of ketchups and sauces, is paying off.

Channel trends are still normalizing, he warns, and it's too early to see how at home or away from home, will net out. "We have big ambitions for away from home business," he said. Consumers continue to evolve how they eat, with Patricio saying that Kraft Heinz is collaborating with a popular DTC brand for its Philadelphia cream cheese.

Accrued marketing costs, the company reports, rose to $968 million from $946 million in December 2020.

"We are investing more in our brands, and better as well, building a much more creative company," Patricio reported.

Kraft Heinz is also strengthening and diversifying its media presence, he said, driving repeat rates for those discovering and rediscovering the brand. Patricio added that the company is continuing to drive its transformation program forward, modernizing its brands and better connecting with its consumers.