Direct Tech
ORACLE AGGREGATES WAREHOUSE DATA Oracle Canada of Mississauga, Ont. has announced the availability of Oracle Warehouse Builder, an extensible data warehouse design and deployment framework that the company says will automate much of the work that goes into creating a single...
ORACLE AGGREGATES WAREHOUSE DATA
Oracle Canada of Mississauga, Ont. has announced the availability of Oracle Warehouse Builder, an extensible data warehouse design and deployment framework that the company says will automate much of the work that goes into creating a single data source for e-business analysis. Warehouse Builder can aggregate historical data with the massive daily influxes of online data from Web sites. It is said to eliminate time-consuming and error-prone methods for integrating data warehouses, data marts and e-business applications, even when integrating data from multiple vendors such as Oracle and SAP.
SAS ROLLS OUT E-INTELLIGENCE SOLUTION
New applications that deliver intelligence on Web usage herald the latest software bundle from the SAS Institute (www.sas.com) of Cary, N.C. The SAS Solution for e-Intelligence is a collection of software and services designed to help organizations develop and sustain more profitable relationships with customers and suppliers by enabling them to understand online behaviour and to personalize marketing responses. The flagship offering, called e-Discovery, allows organizations to increase the likelihood of response to promotions by basing marketing programs on target-group information gathered from multiple contact points. The integrated solution further increases the ratio of Web visitors to customers by helping organizations design sites that lead to sales in the fewest number of clicks.
BIG BLUE PERSONALIZES E-COMMERCE
IBM (Canada) of Markham, Ont. has released a software package that it says will enable companies to plan, execute, track and refine their marketing campaigns. Called the IBM DecisionEdge for Campaign Management, the software is said to allow marketing executives to establish 'dialogues' with their customers by pre-planning and managing multi-step, multi-channel marketing campaigns. Based on customer responses and overall demographics, marketers will be able to personalize the communication, ensure consistency and improve customer service, IBM says. DecisionEdge works with customer information from transaction systems, call centres, Web sites and third-party syndicated data. The information is then shared among all the company's functions and allows consistent messaging through the customer's preferred channels, leveraging the database capabilities of the corporate database.
WHITEHILL WIELDS BILLING SOFTWARE
E-commerce systems company Whitehill Technologies of Moncton, N.B., has introduced two software products designed to enable e-commerce companies to bill customers and receive their payments electronically. The systems, Whitehill Transport and Whitehill Web, target small to mid-size companies. Whitehill Transport enhances e-commerce and electronic bill presentment and payment capabilities by automating the manual conversion of data from legacy systems into extensible markup language (XML). Documents from multiple data sources are formatted based on the style and specifications of the company, user or even the preferences of a particular recipient. Whitehill Web leverages the features of Transport but adds the capabilities of Web styling language and other customized formatting tools. Additionally, Whitehill Web can incorporate targeted marketing messages into the billing process.
Kraft Heinz beats the street, but reports slight sales slide
The company's Q2 net sales, while down slightly, reveal continued demand for snacks and pre-packaged meals.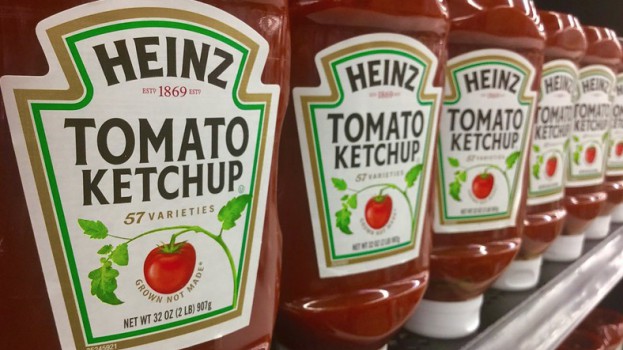 Kraft Heinz is reporting earnings of 78 cents a share, beating Wall Street's estimate of 72 cents a share, thanks to continued demand for snacks and pre-packaged meals. However, the company also reported a net sales decline of 0.5% compared with the same period last year, to $6.6 billion, according to its latest Q2 earnings report, released Tuesday.

The company experienced a favourable 2.3 percentage point impact from currency and a negative 0.7 percentage point impact from its February divestiture of Hormel Foods – including the Planters peanut brand – which closed in the second quarter of 2021.

Its cheese divestiture – which included the sale of its natural cheese division to Lactalis – is expected to close in the second half of 2021, says Kraft Heinz Global CEO Miguel Patricio in this morning's conference call.

Adjusted EBITDA slumped 5.2% versus the year-ago period to $1.7 billion and increased 6.6% versus the comparable 2019 period. Higher transportation and inflation-related goods costs continue to affect the company's bottom line.

Kraft Heinz' organic net sales declined 3.6% in Canada over the last three months compared with a comparable period last year, this as total net sales rose 8.8% year over year. 

However, its overall organic net sales slipped 2.1% compared with 2020 figures. This includes the negative impact stemming from exiting its McCafé licensing agreement. However, this decline was partly offset, Kraft Heinz reports, by "partial recovery in foodservice channels and retail consumption trends."

"Food service is recovering, and recovering fast," Patricio stressed in today's earnings call. He said "the bet to support QSR" early in the pandemic, with individual packets of ketchups and sauces, is paying off.

Channel trends are still normalizing, he warns, and it's too early to see how at home or away from home, will net out. "We have big ambitions for away from home business," he said. Consumers continue to evolve how they eat, with Patricio saying that Kraft Heinz is collaborating with a popular DTC brand for its Philadelphia cream cheese.

Accrued marketing costs, the company reports, rose to $968 million from $946 million in December 2020.

"We are investing more in our brands, and better as well, building a much more creative company," Patricio reported.

Kraft Heinz is also strengthening and diversifying its media presence, he said, driving repeat rates for those discovering and rediscovering the brand. Patricio added that the company is continuing to drive its transformation program forward, modernizing its brands and better connecting with its consumers.