Toronto Hydro asks customers to choose
There's no easy way of getting consumers to sit up and take notice of their electric utility - short of cutting off their electricity or hitting them with a four-figure monthly bill....
There's no easy way of getting consumers to sit up and take notice of their electric utility – short of cutting off their electricity or hitting them with a four-figure monthly bill.
But that's the challenge facing Toronto Hydro, as the Ontario electricity market opens up to competition – a challenge to which the utility has responded with a whole series of marketing initiatives, including a recently launched ad campaign designed to inform consumers about the realities of the new marketplace.
Electricity is "a very low-involvement category," says Hilda Mackow, president and chief operating officer of Toronto Hydro Energy Services, the newly formed retail division of Toronto Hydro. But consumers need to know that, as a result of deregulation, they will be asked to choose their electricity supplier.
For the most part, Mackow says, people aren't aware that they should actively choose a supplier if they want to benefit from the lowering of prices as a result of competition. So the television and print campaign, with its theme "Welcome to the age of choice," aims to set the record straight.
The advertising, created by Toronto-based Padulo Integrated, builds on several previous efforts, notably a print campaign that ran last October, and a CD-ROM-based information package that was distributed to consumers in January.
Toronto Hydro's ultimate goal is to become known as an "energy" company. To this end, the utility has spun off two new affiliate companies, both of which received licences from the Ontario Energy Board (OEB) in March.
Toronto Hydro Energy Services, the retail arm headed by Mackow, will oversee production and sale of electricity (and may eventually branch out into gas as well), while Toronto Hydro-Electric Systems, a regulated company, will be responsible for the transmission and distribution of electricity through existing power lines.
Advertising and direct marketing will form a major component of Toronto Hydro Energy Services' activities. Indeed, a direct marketing campaign has already been launched, targeting older homes where energy efficiency may be a problem.
In the online realm, meanwhile, the company now offers consumers the opportunity to sign up as retail customers via the Web. And there are plans to introduce online bill paying in the near future as well, Mackow says.
New retail marketing campaigns can be expected to kick in as competitors launch their own efforts, she adds.
"Customers will have a choice. That's why the marketing will be so important – to cut through all the confusion that will be out there. You're going to see a lot of competition for share of customer."
Rick Padulo, chair and CEO of Padulo, says Toronto Hydro Energy Services has the infrastructure, the heritage and the consumer knowledge necessary to give it a major competitive advantage.
"They are going to be very aggressive, very customer-oriented marketers in all levels of the energy business – residential and business," he says. "The bottom line is that the consumer now has a choice, and we're going to be out there fighting hard for their business."
This new, deregulated marketplace is a direct consequence of Ontario's Bill 35, The Energy Competition Act, which the provincial government passed in October 1998. Essentially, the legislation allows business and retail customers to choose their electricity provider, and allows electric utilities to choose the suppliers from which they buy their power.
Several companies have applied for licences to become electricity retailers in the province. Ontario Hydro and Direct Energy are among Toronto Hydro's key competitors, and Mackow predicts that traditional gas companies will join the fray as well.
"Consumers really want one-stop shopping for all their utilities – gas, electricity, water and telephone," she says. "Eventually, if you could only get one bill, wouldn't that be great?"
Kraft Heinz beats the street, but reports slight sales slide
The company's Q2 net sales, while down slightly, reveal continued demand for snacks and pre-packaged meals.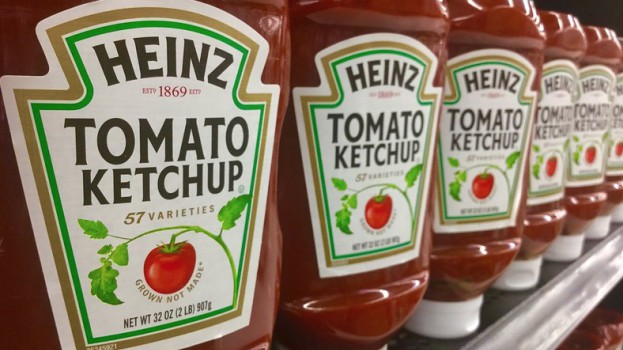 Kraft Heinz is reporting earnings of 78 cents a share, beating Wall Street's estimate of 72 cents a share, thanks to continued demand for snacks and pre-packaged meals. However, the company also reported a net sales decline of 0.5% compared with the same period last year, to $6.6 billion, according to its latest Q2 earnings report, released Tuesday.

The company experienced a favourable 2.3 percentage point impact from currency and a negative 0.7 percentage point impact from its February divestiture of Hormel Foods – including the Planters peanut brand – which closed in the second quarter of 2021.

Its cheese divestiture – which included the sale of its natural cheese division to Lactalis – is expected to close in the second half of 2021, says Kraft Heinz Global CEO Miguel Patricio in this morning's conference call.

Adjusted EBITDA slumped 5.2% versus the year-ago period to $1.7 billion and increased 6.6% versus the comparable 2019 period. Higher transportation and inflation-related goods costs continue to affect the company's bottom line.

Kraft Heinz' organic net sales declined 3.6% in Canada over the last three months compared with a comparable period last year, this as total net sales rose 8.8% year over year. 

However, its overall organic net sales slipped 2.1% compared with 2020 figures. This includes the negative impact stemming from exiting its McCafé licensing agreement. However, this decline was partly offset, Kraft Heinz reports, by "partial recovery in foodservice channels and retail consumption trends."

"Food service is recovering, and recovering fast," Patricio stressed in today's earnings call. He said "the bet to support QSR" early in the pandemic, with individual packets of ketchups and sauces, is paying off.

Channel trends are still normalizing, he warns, and it's too early to see how at home or away from home, will net out. "We have big ambitions for away from home business," he said. Consumers continue to evolve how they eat, with Patricio saying that Kraft Heinz is collaborating with a popular DTC brand for its Philadelphia cream cheese.

Accrued marketing costs, the company reports, rose to $968 million from $946 million in December 2020.

"We are investing more in our brands, and better as well, building a much more creative company," Patricio reported.

Kraft Heinz is also strengthening and diversifying its media presence, he said, driving repeat rates for those discovering and rediscovering the brand. Patricio added that the company is continuing to drive its transformation program forward, modernizing its brands and better connecting with its consumers.