Home decor category exploding
There was a time when Canadians were characterized as "hewers of wood and drawers of water." Today, however, it appears we're becoming a nation of decorators....
There was a time when Canadians were characterized as "hewers of wood and drawers of water." Today, however, it appears we're becoming a nation of decorators.
Certainly that's the conclusion one would tend to draw from the recent flurry of activity in the home décor category. With Hudson's Bay Co. planning to build 50 new Home Outfitters stores, and some major U.S. players poised to invade Canada, this segment could soon become one of the most competitive in this country's retail marketplace.
Industry watchers describe home décor as an underserved category with plenty of room for new players. Growing interest on the part of baby boomers is believed to be the major factor driving its expansion.
"People are spending less and less on fashion apparel, so there's more and more disposable income for personal expression in our homes," says John Williams, president of Toronto-based retail consultancy J.C. Williams Group. "It's a big, wide-open market."
It's also a market that Williams says is unlikely to be dominated by any one retailer, since decorating tastes and preferences vary so widely among consumers. He envisions several major players ultimately leading the category – each commanding a healthy but by no means overwhelming share.
Hudson's Bay would very much like to be one of those players. To this end, the venerable Canadian retailer plans to build Home Outfitters into a national chain over the next three years.
The Home Outfitters stores build on the Bay's reputation for soft goods. There are three of the big-box outlets currently in operation.
Hudson's Bay president Marc Chouinard says the new stores will be clustered in four major markets: Montreal, Toronto, Vancouver and either Calgary or Ottawa. This will allow the company to spread advertising expenses over a group of stores, thereby creating efficiencies as it goes about the process of building the Home Outfitters brand.
By staking a claim early, Hudson's Bay stands a good chance of emerging as a leader in the category, Williams says. But the Home Outfitters chain will face some formidable competition.
Bed, Bath & Beyond, a home décor chain based in Union, N.J., has confirmed that it plans to open at least one Canadian location next year, in Vaughn, Ont. And analysts are predicting that it will go head-to-head with Home Outfitters in many product areas.
Williams-Sonoma of San Francisco, Calif. will also be launching its three banners – Pottery Barn, Pottery Barn Kids and Williams-Sonoma – in Canada next year, according to spokesperson Tracy Brown. While the company won't comment further, industry sources say the first location will be in the vicinity of Toronto's upscale Bloor and Yonge intersection, near the Holt Renfrew flagship store.
The Williams-Sonoma brands skew somewhat more upscale than the Home Outfitters chain, and therefore won't compete with it directly. Nevertheless, Williams says, there will be some overlap.
Another player to watch is Pier 1 Imports of Fort Worth, Tex., which has been repositioning itself over the last year to put more of a focus on home décor. The company, which currently operates 33 stores in Canada, has recently undergone an expansion in the Western provinces, and has plans for more store openings – as well as a national television campaign – in the fall.
"It's definitely a competitor," says retail analyst Wendy Evans of Toronto-based Evans & Company.
Sears Canada, meanwhile, has been moving its home furnishings into freestanding outlets so that it can beef up the décor offerings within its department stores. (South of the border, Sears is unleashing a décor category-killer called The Great Indoors that could prove a heavyweight contender if launched into this market.)
All in all, the home décor category has the makings of a complex and somewhat confusing market. Sears and the Bay will compete with one another, while Home Outfitters takes on Bed, Bath & Beyond, and Williams-Sonoma and Pottery Barn grapple with trendy upscale boutiques. And everyone will be keeping an eye on big-box home improvement stores such as Home Depot, which are inching into the category as well.
Survival will depend on segmentation, says Williams, who predicts that consumers will see a serious catfight next year, as the major players attempt to stake out their turf.
Kraft Heinz beats the street, but reports slight sales slide
The company's Q2 net sales, while down slightly, reveal continued demand for snacks and pre-packaged meals.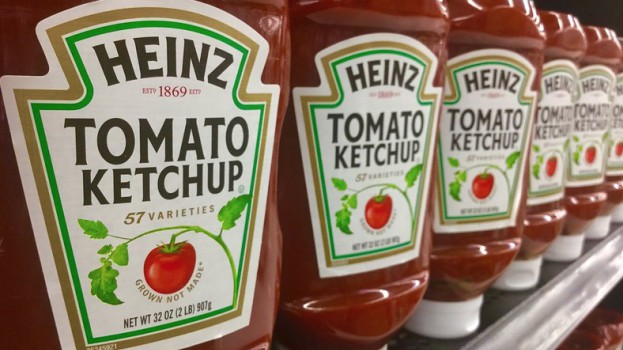 Kraft Heinz is reporting earnings of 78 cents a share, beating Wall Street's estimate of 72 cents a share, thanks to continued demand for snacks and pre-packaged meals. However, the company also reported a net sales decline of 0.5% compared with the same period last year, to $6.6 billion, according to its latest Q2 earnings report, released Tuesday.

The company experienced a favourable 2.3 percentage point impact from currency and a negative 0.7 percentage point impact from its February divestiture of Hormel Foods – including the Planters peanut brand – which closed in the second quarter of 2021.

Its cheese divestiture – which included the sale of its natural cheese division to Lactalis – is expected to close in the second half of 2021, says Kraft Heinz Global CEO Miguel Patricio in this morning's conference call.

Adjusted EBITDA slumped 5.2% versus the year-ago period to $1.7 billion and increased 6.6% versus the comparable 2019 period. Higher transportation and inflation-related goods costs continue to affect the company's bottom line.

Kraft Heinz' organic net sales declined 3.6% in Canada over the last three months compared with a comparable period last year, this as total net sales rose 8.8% year over year. 

However, its overall organic net sales slipped 2.1% compared with 2020 figures. This includes the negative impact stemming from exiting its McCafé licensing agreement. However, this decline was partly offset, Kraft Heinz reports, by "partial recovery in foodservice channels and retail consumption trends."

"Food service is recovering, and recovering fast," Patricio stressed in today's earnings call. He said "the bet to support QSR" early in the pandemic, with individual packets of ketchups and sauces, is paying off.

Channel trends are still normalizing, he warns, and it's too early to see how at home or away from home, will net out. "We have big ambitions for away from home business," he said. Consumers continue to evolve how they eat, with Patricio saying that Kraft Heinz is collaborating with a popular DTC brand for its Philadelphia cream cheese.

Accrued marketing costs, the company reports, rose to $968 million from $946 million in December 2020.

"We are investing more in our brands, and better as well, building a much more creative company," Patricio reported.

Kraft Heinz is also strengthening and diversifying its media presence, he said, driving repeat rates for those discovering and rediscovering the brand. Patricio added that the company is continuing to drive its transformation program forward, modernizing its brands and better connecting with its consumers.