Go unconventional: van Stolk
Young people are blasted with so much advertising that traditional tactics simply won't work on them, says the man behind the popular Jones Soda brand....
Young people are blasted with so much advertising that traditional tactics simply won't work on them, says the man behind the popular Jones Soda brand.
"You've got 3,000 marketing messages hitting you a day," Urban Juice & Soda Company president Peter van Stolk told Strategy's Understanding Youth conference. "How many of those are you retaining?"
In this kind of environment, brands will only stand out if they do the unconventional and unexpected. "The mistake is to play by someone else's rules," van Stolk said.
Urban Juice introduced Jones Soda to the Canadian and U.S. markets in 1996, and has proven remarkably successful at targeting the 14-24 age group. The formula for success involves making the brand a visible part of youth culture by sponsoring and being present at extreme sporting and music events, as well as paying attention to fashion.
The lesson here for youth marketers, according to van Stolk, is that brands should become part of what kids are interested in.
Admittedly, the use of alternative or "guerrilla" marketing tactics makes brand-building a slow process, he says. But the result is that a brand can create greater consumer loyalty.
Building emotional involvement is also key. Jones Soda, for example, allows consumers to become part of the product by offering them the chance to have their photos featured on bottles.
"These guys get fired up about it because it's giving them a voice," he says. "When was the last time a product really created an emotional connection?" CS
Zulu grows its team and makes a slate of promotions
A director of interactive production for Zulubot is among dozens of new faces and roles at the agency, in response to recent wins.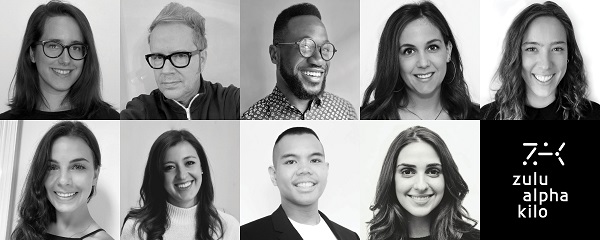 Toronto indie shop Zulu Alpha Kilo had made several new hires and promotions on the heels of new business and also organic growth from existing clients.

Zulu could not officially announce the account wins at this time.

However, it can report that Ece Inan, most recently at Toronto design and tech shop Array of Stars, has been named the agency's new director of interactive production for Zulubot, the agency's production arm. In the new role, Inan will lead AR, VR, voice and other digital innovation projects.

Also on the production side, James Graham, who has spent the last 17 years with Grip, has joined the agency as its studio director.

Zulu has also made numerous additions on the client services side, led by Michael Brathwaite, also from Grip, as account director.

It's also announced a spate of new account supervisors, including Hayley Blackmore (from G Adventures), Risa Kastelic (from BT/A), Kara Oddi (also from BT/A), Emily Anzarouth (also from Grip), Chris Rosario (from FCB/Six) and Sarah Shiff (from Rethink).

In addition to the new hires (pictured above), the agency has also announced several promotions: Alyssa Guttman moves from account director to group account director, while Nina Bhayana, Michelle Fournier, Jenn Gaidola-Sobral and Erin McManus have all been promoted to account director, and Haley Holm to account supervisor. On the strategy team, strategists Carly Miller and Spencer MacEachern have both been promoted to strategy director, while Shaunagh Farrelly, who has been with Zulu for two years in a client service role, moves into a new role as a digital strategist.

In December, the shop also announced that Stephanie Yung would be returning to the agency after a stint in New York as its head of design. Recent wins the agency has been able to announce including work as AOR for the Ottawa Senators, as well as a new arrangement with existing client Consonant Skincare, setting up an in-house team to support growth after taking an equity stake in the company.

Zulu president Mike Sutton says it's wonderful, in a new year, to welcome new faces and energy to the team and says the agency is fortunate to have had so many people across the agency step up to support its clients.

"Simply put, they were rock stars, and the promotions are very well deserved," Sutton says.