MuchMusic and Virgin go shopping
The two brands have teamed up to launch a retail space in downtown Toronto.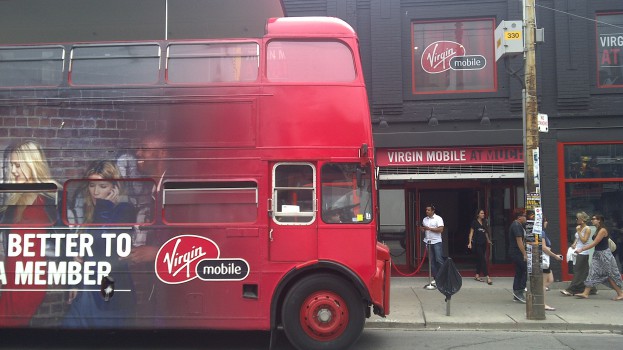 It's a match made in youth-marketing heaven: today Virgin Mobile Canada opened a retail space right  next to the MuchMusic building in downtown Toronto,  just in time for Sunday's MuchMusic Video Awards.

A partnership between the new brands, the store will sell Virgin Mobile products  alongside MuchMusic merchandise.

"As part of the Bell family both Virgin and Much have found a tremendous opportunity to take two high profile brands and speak to their common demographic," said Rick Brace, president, specialty channels and CTV production, in a release.

The store will display artist paraphernalia ranging from Justin Bieber's jacket to a Degrassi script autographed by the cast. It will also play host to autograph signings with performers appearing on MuchMusic's New.Music.Live.

"Working with MuchMusic, we've created a store that's as much a tribute to music as it is a retail location," said Robert Blumenthal, president, Virgin Mobile Canada.

This weekend's grand opening celebrations include giveaways of MMVA Soundcheck passes, swag from both brands and BlackBerry Playbooks.