Febreze launches global 'scentsus'
The Procter & Gamble brand's latest campaign asks consumers to guess that scent.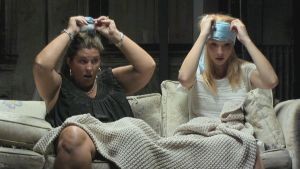 Febreze is asking consumers to close their eyes, but not their noses, with the launch of its "Breathe Happy" campaign in Canada.

The multimedia campaign, targeting women aged 18 to 49, with creative from Grey New York and media by Starcom MediaVest Group, is built around "scentsus" (a smell census, get it?) experiments that the brand has been conducting for a year and a half in cities around the globe, including Montreal.

The brand has been asking consumers to put Febreze to the test by blindfolding them and making them sniff typically stinky items that have been sprayed with Febreze.

The aim is to prove that the product works so well, it can make even a dirty sneaker smell great, says P&G external relations rep Victoria Maybee, noting that they wanted to do something "funny and light-hearted."

The campaign includes commercial spots airing around prime-time national programming such as The Bachelorette and America's Got Talent, digital ads on MSN, Facebook, Yahoo and Sympatico, print ads in publications such as Canadian Living and Today's Parent, and radio ads running in all major Canadian cities.

All of the media points back to the brand's Facebook page where the "experiments" are viewable. Maybee says additional experiments are planned in the future for the campaign, which currently has no end date.