Ad peeps bring their creativity into the kitchen
Food photographer Edward Pond and Dave Watson, CD design, Taxi North America, cook up a competition that's Ad Bands meets Hell's Kitchen.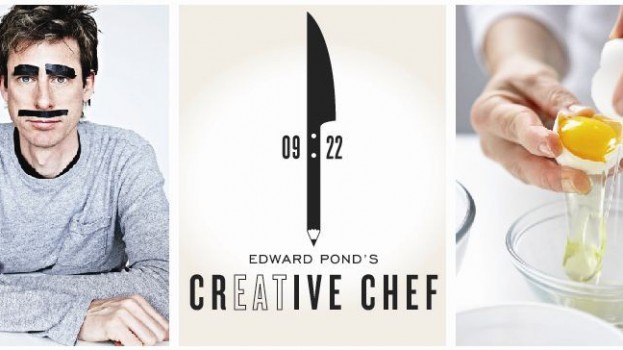 Food photographer Edward Pond and Dave Watson, CD design, Taxi North America, are providing Canadian ad peeps a chance to let their creativity sizzle with a competition that will test their culinary prowess under pressure.
"Edward Pond's Creative Chef" is like a cross between Ad Bands and Hell's Kitchen or MasterChef, minus the colourful chef Gordon Ramsay. Pond and Watson's brainchild will pit Canadian ad foodies against each other to see whose cuisine reigns supreme. All proceeds from the event, to be held Sept. 22 at Mildred's Temple in Toronto's Liberty Village, will go to Toronto-based Gallery 44, a non-profit, artist-run centre dedicated to the advancement of photographic art.
Twelve individuals will face off in two rounds of six. They will each have one hour to complete a signature dish that three judges will taste test. At press time Pond and Watson had signed on Zane Caplansky of Toronto's Caplansky's Delicatessen for judging duties. Strategy's own executive editor Mary Maddever has signed up to put her cookery on the line, and Watson says that they're targeting reputed industry foodies like Aldo Cundari and Israel Diaz with hand-delivered invitations.
A Facebook page, bloggers and screen-printed posters, designed by Watson, will also promote the event, which is being hosted by Mildred's Temple chef and Food Network Canada host Donna Dooher. Watson and Pond also have planned to collaborate on a tongue-in-cheek promo, an awards annual for, among other things, best risotto, which will be packaged with the ADCC Annual in November.
"Creative Chef" was cooked up when Pond approached Watson regarding his desire to create a promo to hand out to prospective ad agencies (the two had met as judges a year ago at a Co-op show). With a CSR focus and cost efficiency in mind, Watson suggested that they try something a little different.
"I said, 'Let's do something that's one part promotion and two parts socially responsible,'" recalls Watson, who is providing creative direction on the project. "[Pond] loved the idea because he had been talking to Gallery 44 and he was going to donate his time to teach photography to some individuals over there as well."
Watson adds that the second social responsible part is that the event is more environmentally friendly than the standard promo, lessening the impact on the environment that results from the use of materials used in their production.
The plan, says Watson, is to turn the event into a yearly industry food fest, basically a culinary version of Ad Bands.
"I would love for this thing to take off because it would be great to have one more excuse for us in the creative business to have a party," says Watson.