O'Hara leaves helm at GMR Marketing
The former managing director leaves behind a legacy of growth and clients wins such as Telus, P&G and Visa.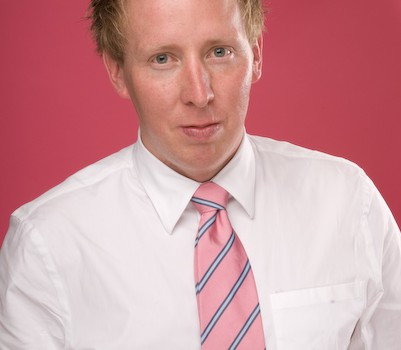 Scott O'Hara resigned Friday from his post as managing director, Canada at GMR Marketing, a global firm specializing in experiential marketing.

The 35-year old, known as "Scotty O" to many, launched GMR's Toronto office in 2003 and has run the Canadian operations ever since, opening the Vancouver office in 2008.

"It's a strange feeling having left GMR after such a great run together," O'Hara says, but the move had been in the works for about six weeks when he made the announcement at the end of last week.

He says he achieved what he wanted to with the business, growing it by 50% in each of the last four years by winning clients like Telus, RBC, P&G, Visa and  Lowe's. O'Hara also grew the Canadian team to just under 40 people.

"I resigned from the best job in Canada last week," he says. "[Now] I'm pursuing a life less ordinary…in this business you need to push yourself creatively."

O' Hara's plan is to travel the world, including to the UK and Africa, to learn from various agencies and connect better with consumers and then bring those insights back to Canada. It's possible he'll start something new here upon his return, but O'Hara won't say for sure. He hasn't planned much beyond six months, he says, after being in a job that required linear thinking.

"This is definitely a non-linear plan."

Expanding his creativity, though, is definitely on the horizon.

"I wanted to recharge creatively," he says. "I didn't want to sit behind a desk for 20 years."

Bryan Buske, COO at GMR, says, sadly, O'Hara is moving on but that they're excited to usher in a new era in Canada: "We've got a stellar team [in Canada]."

Replacing O'Hara as managing director is Matt Lewis, formerly group account director at the Canadian office.