DDB Canada unveils Shopper Marketing Division
Shopper DDB will be lead by new VP shopper marketing, Jason Dubroy.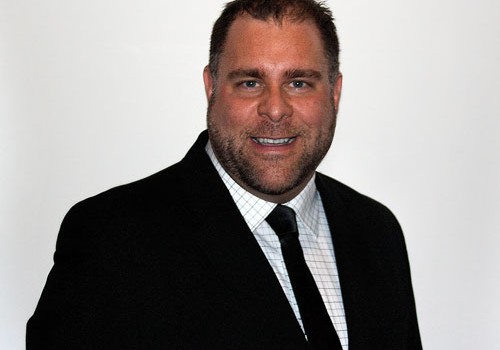 DDB Canada is getting into the shopper marketing game with the launch of a new division, Shopper DDB. It's being headed by seasoned shopper marketing pro and newly-minted VP shopper marketing, Jason Dubroy, formerly VP shopper marketing at Spider Marketing Solutions, and prior to that he worked at Launch! CIM.

The agency's entry into the shopper marketing space comes as recent trends have seen marketing cos boosting their abilities in the area, creating teams and positioning the practice as a core brand building competency within their organizations. Though there are specialist agencies like Launch! CIM, Capital C and Spider that are immersed in the practice, DDB Canada is ahead of the curve in terms of traditional Canadian shops creating dedicated shopper marketing services internally.

"Very few national agencies – and that's what drove me to DDB – are able to successfully interpret shopper strategy into integrated campaigns and many shopper marketing agencies lack creativity both from a design and executional perspective," says Dubroy. "That's what excites me the most about the opportunity with DDB, is to pioneer the next generation of shopper marketing in Canada with best-in-class creative and integrated strategy as part of a pure play offering, as well as being part of a larger integrated communications mix within the DDB offering."

Dubroy is something of a Canadian shopper marketing guru. He brings 15 years of experience to his new role, having worked in different roles at the Quaker Oats Company before going agency-side, providing insight to organizations like Adidas, American Express, Apple, Colgate-Palmolive, Revlon and Loblaw Companies. In 2010, Dubroy founded the Shopper Marketing Forum with strategy, the largest conference in Canada dedicated to the practice, and he's been appointed to the Canadian Shopper Insight Advisory Council, and also sits as a member of the Canadian Marketing Association's Integrated Marketing and Customer Experience Council.

Shopper DDB, which is being launched nationally from the agency's Toronto office, will help DDB clients (as well as its own separate client base) navigate the path to purchase, pre, during and post-shopping experience. It will leverage the creative history, heritage and clout of the DDB network while providing a single solution for clients looking to better understand the relationships between brands that people buy, how they shop for them as well as the needs of Canadian retailers. Its first order of business, says Dubroy, is understanding how to integrate shopper marketing into the agency's overall communications mix.

"There's a shift happening now to create both awareness and purchase intent along the entire shopping journey," says Dubroy. "So, the ability to creatively interpret and activate the interrelating insights between product and shopper and retailer has never been more important. What we're actively trying to do right now is provide both options: a pure-play offering for clients that are very specifically interested in a shopper marketing focused initiative, and then how we're integrating shopper insights to drive big ideas and creative thinking along the larger integrated communications offering."

Shopper DDB will offer clients three core services. The first is a pure-play shopper marketing offering, including everything from understanding shopper insights to activating them during the path to purchase. The second will deal with promotional marketing, and the third will deal with insights specifically pertaining to youth and mom shoppers.