Yum! appoints new CMO
David Vivenes is promoted to the role, which handles KFC, Pizza Hut and Taco Bell.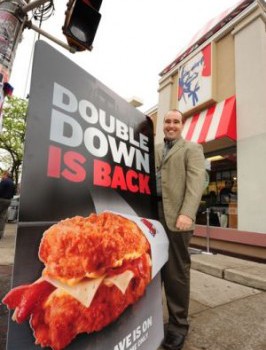 Yum! Restaurants Canada has announced David Vivenes as its new CMO, leading the marketing team across KFC, Pizza Hut and Taco Bell.

Vivenes previously led the KFC brand as senior marketing director, joining the team in 2010. Before working at Yum!, Vivenes held a variety of senior marketing positions with Cadbury, Coca-Cola and Kraft.

He takes over the position of CMO from Dan Howe, who left the company in July.

"David brings strategic thought leadership, consumer passion and excellent brand building insights," Sabir Sami, president, Yum! Canada, said in a release. "He has the vision and drive to help us rebuild our brands in Canada."

Yum! Restaurants operates close to 1,000 restaurants from coast to coast in Canada. It's ranked #216 on the Forbes 500 list, with worldwide revenues of nearly $11 billion in 2009.