Loblaw dons black tie
The grocery chain launches a new fine food collection under the President's Choice banner.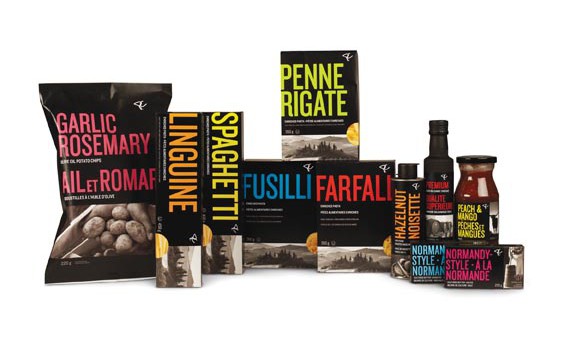 Watch out, specialty food stores, Loblaw is taking you on. This month, the grocery chain is launching a new fine food collection under its President's Choice brand in 140 Loblaw grocery stores in Ontario, Quebec and Nova Scotia.
The collection comprises more than 200 products including oils, vinegars, spreads, condiments, pasta, pasta sauces and more, whose ingredients have been sourced worldwide and are more exotic than the typical PC fare (bacon marmalade made with balsamic vinegar, for example). Products will be featured in the aisles where people expect to find them – so the oils in the oil section – in bump-out aisle sets that will have information on the product's country of origin as well as recipes that can be taken away. There will also be information and resources at PC.ca/blacklabel when the products hit stores.
"It will literally jump out at you," says David Primorac, senior director, public relations, Loblaw, of the in-store set up. "It's something that will not be missed."
Similar to its No Name predecessor that started without a name and only later became trademarked, the PC gourmet line is technically nameless, identified by the black label and sophisticated packaging, says Primorac.
There is no private label brand among Loblaw competitors with a gourmet line, he adds, and since people tend to shop at specialty stores for their fine foods, the new collection will give customers the convenience of shopping for fine food products as well as their daily groceries under one roof.
With prices ranging from $1.99 to $24.99, Loblaw is attempting to appeal to customers with a taste for fine foods who don't want to pay specialty store prices.