Three things you should know
Jason Dubroy weighs in on the latest executions, new technology and where the shopper marketing sphere is headed.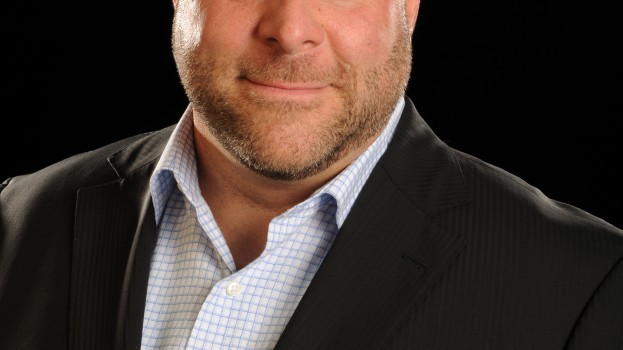 Every month, strategy's Shopper Marketing Report invites guest pundits to round up the best and brightest examples from the shopperverse for a show-and-tell session. To keep up with shopper marketing's steroidal growth kick, here's a cool-hunting forum to share really important things that are happening out there, and identify the work, issues and trends that exemplify the best new thinking in this rapidly evolving sphere.
Today, VP shopper marketing Jason Dubroy, who's been tagged to head up DDB's new shopper practice, shares some of the learning he's amassed over the years as VP, consumer and shopper strategy at Spider Marketing, and director, client development at Launch!/CIM prior to that, as well as his many treks to shopper marketing confabs. Here are Dubroy's top three things to take note of:
What was a recent shopper marketing campaign that really stopped you in your tracks?
The Tesco Homeplus subway virtual store was pure genius. In South Korea, Tesco Homeplus has fewer stores than the number-one ranked E-mart. They created virtual stores hoping to blend into people's everyday lives, recreating displays and merchandise exactly as they would see it in store – but in this case on the subway walls. People shopped by scanning QR codes with their smartphones while they were waiting for the subway, and their purchases were then shipped to meet them when they got home. Homeplus became number one in online delivery and very close to number two offline, and the execution won a Cannes Lion Grand Prix in Media. It was super smart, using shopper insight, retail insight and creative communication to drive a simple solution that was a win for everyone. The idea is already being used in England now and is being tested in the US.
Is there a new technology or new use of an existing technology in the shopper marketing realm that's really innovative and showing results?
There are so many different technological innovations in the world of shopper marketing – from wireless full-brain EEG headsets that measure subconscious responses to shopping stimuli in real time, to hyper-accurate retinal scanning goggles that track where and what shoppers look at – it's hard to keep up! What I find really interesting are the predictions of what technology will bring to the shopper sphere versus what actually gets adopted. For all the hype over "mobile shopping" on smartphones in North America, so far there has been a relatively low conversion to purchase. What we are noticing instead is that consumers are shopping on smartphones but actually buying with tablets. With their portability and versatility, smartphones do an excellent job for online price comparison. But the tablet, with its larger screen and ability to display more information, makes for a more inviting shopper experience. Very few e-commerce sites are optimized to deliver a great mobile presentation, and statistics are starting to show that people are very slow to trust mobile payment options on their phone.

DDB Canada is the first large, non-niche agency to seriously enter the shopper marketing game. How long will it be before others follow?
Not long now. Although Canada is two to three years behind the US and Europe with respect to shopper marketing, it is catching up and we can see that by the rapid organizational alignment across the entire CPG, OTC and consumer electronic environment.
Internal shopper marketing departments or roles are being created, with a reorganization of spend to match. Many manufacturers are asking for path-to-purchase methodology to be baked into the annual communications strategy, which helps explain why shopper marketing is projected to be the fastest growing area of marketing investment for packaged goods marketers over the next three years, with over half planning spending increases of over 5% per year. According to the US-based Grocery Manufacturers Association, these dollars are being taken away from TV, print, consumer promotions and other paid media. Promotional agencies, packaging firms, experiential and sampling companies are also including shopper marketing on their masthead to try and capture some of the spend.
I recently spoke with the VP of an international tier-one CPG, who told me that she is seriously discounting her relationship with her agency because it doesn't understand her shopper needs as all it does is recommend more TV. That's a scary comment. There are over 60 measured ways to influence purchase intent through creative communication pre, during and post-shop.