Wendy's finds the beef
The QSR has launched an extensive campaign to introduce it's new cheeseburger and updated catchphrase.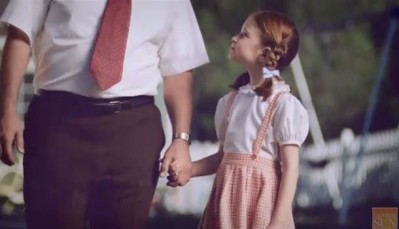 Wendy's has launched a multi-platform ad campaign with its new slogan, "Here's the Beef!" and is also naming its newest cheeseburger creation after founder Dave Thomas.
Taking consumers back to 1984, TV ads created by US-based Kaplan Thaler Group and adapted for Canada by MacLaren McCann feature clips of the late Clara Peller asking the longstanding question, "Where's the Beef?"
"We wanted to bring back Clara and really just give people a little chuckle," says Lisa Deletroz, regional marketing director, Wendy's Restaurants of Canada.
"This was the foundation of our heritage and it's a spot that stands out as it is iconic and recognizable," she adds.
The brand is looking to reach a broad target audience of 18- to 49-year-olds with the ads, but also wants to speak to a younger generation, who may not be familiar with the older catchphrase, says Deletroz.
Wendy's also created a TV spot that features a young man wearing a "Where's the Beef?" shirt that he found in a vintage store. He receives a fair amount of attention from people as they call out the catchphrase and doesn't understand why until he sees the "Here's the Beef!" sign at a Wendy's restaurant.
Additionally, a third commercial was created in which Wendy Thomas introduces the the new Dave's Hot 'N Juicy Cheeseburger.
In a media buy handled by M2 Universal, the ads are airing on CTV during shows such as Dancing With the Stars and The X-Factor, as well as on CBC during Dragon's Den and Hockey Night in Canada and on Global during Glee and Hawaii Five-O. A digital media buy with banner and pre-roll ads, as well as radio spots in Vancouver, Victoria, Calgary and Edmonton and a direct mail campaign and outdoor ads have also been planned.