Boost for Kids Foundation puts viewers in control
The charity creates an alternative ending short film that gets Canadians to put a stop to an abusive situation.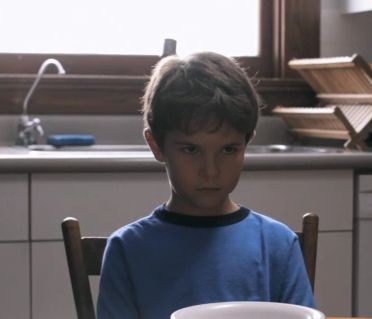 It takes just one phone call from a concerned bystander to alter the course of an abused child's life. Yet, 54% of Canadians surveyed by the Ontario Association of Children's Aid Societies admit that they would be hesitant to report a suspicion of abuse.

Boost for Kids Foundation wants to change that unsettling statistic with an online video that creates protagonists out of its viewers when they call a toll-free number shown during the clip.

The video opens with an abusive father sitting at a breakfast table across from his timid son and unfolds to show the man physically and mentally taunting the boy. A helpline number appears on the screen, asking the viewer to help the child by calling. If dialed, the video changes to show the kitchen phone ringing just before the abuser reaches for a baseball bat. By doing so, the young boy is able to escape while the father speaks to the viewer over the phone.

Toronto-based Marshall Fenn Communications created the online video and handled the media buy, and the agency's creative director, James Dunlop, says that there are a series of 1-800 numbers that are served up individually and by dialing in the viewer activates the video to swap over and reveal a more reassuring ending.

"Child abuse is more prevalent than we realize. It's not limited to a certain socio-economic class, it's among us all, and the message is that we really need to get involved," he says. "We thought it would be interesting to have viewers get physically involved and actually interrupt an abusive situation. Hopefully it will help to spread awareness of child abuse."

After watching the video, viewers are encouraged to further help the initiative by sharing it through Facebook or by donating to the Boost for Kids Foundation.

All agencies, including advertising, production and post, donated their time to create and place the campaign, with Rogers Media also donating airtime on its TV networks as well as websites, such as Chatelaine and Maclean's. Additionally, there will be OOH wild postings across Ontario.