Cheil Worldwide leaves home
No longer exclusively a Samsung agency, Cheil is reinventing with former Euro RSCG VP Matt Cammaert heading up the Canadian division.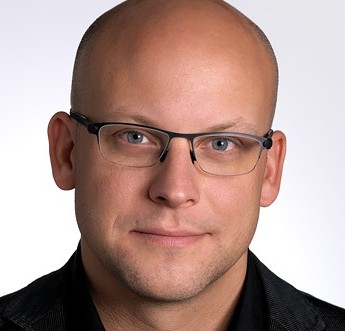 Cheil Worldwide has finally grown up and left the house that Samsung built. The agency network is striking out on its own, stripping itself out of Samsung's 35 offices around the globe.
The move, initiated by Cheil and supported by part owner Samsung, will see it establish a new kind of "open source" network globally through which offices will not be siloed, but rely upon each other to the point of being able to share revenue, maintaining a regular line of open inter-office communication. The North American mandate to reinvent and (re)establish was given eight months ago to long-time Wieden + Kennedy exec Buz Sawyer, former managing director of the Wieden's New York office. His purview includes the U.S., Canada, Mexico, Brazil and some smaller South American markets.
The Korea-based brain trust doled out $100 million in investment funds to Sawyer, as well as a remit to further a new strategic directive: grow by attracting local businesses and top tier talent locally, define what Cheil the network is and what it does, develop a core competence, initiate acquisitions (Cheil's involved in talks with a few agencies in the U.S.) and first and foremost, focus on the Samsung and Hankook (a Korean-based tire company) businesses.
So far Sawyer's off to a pretty good start. Word on the street is that Cheil has made a significant as-yet-to-be-announced digital hire in the U.S. It's also the dark horse in a pitch for General Motors' global creative duties that has it going up against Omnicom, Publicis and Interpublic.
"This is a huge opportunity," says Matt Cammaert, president, Cheil Worldwide Canada. "We're pretty happy to have an invite at this point. I think it's a pretty significant nod that we've been invited to Detroit to have this conversation."
Cammaert, formerly VP, director, client services, new business at Euro RSCG, was one of the first to be picked by Sawyer to head a Cheil North America office. His first order of business, on top of solidifying the Samsung and Hankook relationships, has been to bring the Canadian arm out of Samsung's Mississauga office and into a new home in downtown Toronto.
The newly-minted Cheil president (he's only been on the job for little more than a week) is also rolling out the network's overarching strategy locally, seeking out Canadian clients and top tier local talent. He says he's already involved in two RFPs where Cheil Canada is down to the final three. On the top of his "to hire" list, which will add six to eight people to the pre-existing team of 12, is a tier one creative director – he's already interviewed candidates from some of the best agencies in Toronto – who will act as his partner and part of the executive trifecta, which will also include a director of strategic planning. Cammaert's also on the hunt for client services personnel and a digital-leaning creative team to complement the one already in place. Digital will be seeded strongly throughout the agency.
"A digital pedigree is necessary," says Cammaert. "We have to ensure by acquiring talent that we're capable in that space. That being said I don't personally believe it's the only offering you can focus on. There has to be an integrated offering."
The biggest challenge facing Cheil, says Cammaert, will be changing public perception of being known as Samsung's agency. "We have to win business on our merits," he says.
"It's not an easy thing to shake when you've been recognized as that for a decade here in Canada, two decades in the U.S. and elsewhere," he says. "Part of that is the fact that we have Samsung. It's as much of a blessing as it is a holdback. We've done great work for Samsung. The promise coming out of Korea and out of the U.S. under Buz's leadership is that this is going to be a great network, but we all have to be entrepreneurial, we all have to be smart and we have to produce great work. It's going to be a slow build for sure, but we have aggressive plans."