Jackson-Triggs has a wine for that
The Vincor Canada brand targets both everyday and special moments with its first TV campaign.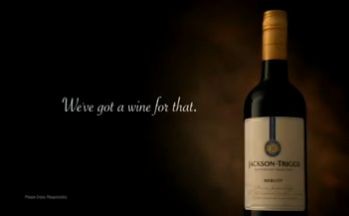 Jackson-Triggs has taken the proverbial plunge and created its first branded campaign with a TV spot that attempts to induce emotion, a new product packaging that plays on elegance and a brand message that says, "We've got a wine for that."
Rich Fortin, marketing director, Jackson-Triggs, says that in the past, the wine brand would promote itself sporadically, with a generic billboard, print or closed captioning TV ad during the Christmas season, for example.
"[The executions] weren't as robust and consistent as we plan to do this year and the next," he says. "This really represents our commitment to advertising a master brand message and is something that we plan to take very seriously."
The 15- and 30-second TV spots, created and planned by Bensimon Byrne, are the centerpieces for the campaign and they string together clips of moments that bring light to one's life (literally), for example, when screwing in a light bulb, starting up a barbeque fire or letting Chinese lanterns off into the night sky.
The aim was to show consumers that the brand has a wine for their everyday and special moments, says Fortin.
"We wanted to stay clear of showing the stereotypical wine occasions and try to deliver more of an emotional connection with wine consumers," he explains.
Fortin adds that the brand has a variety of wines at different price points and the campaign illustrates that.
"It also takes the purchase decision, from being a rational decision around price or merchandising in stores, and moves it to be a more emotional consideration," he says.
There will be supporting print ads in Food & Drink, Occasions, Taste, and Flavours magazine as well as ads on Facebook and the brand's website.