Loblaw reinvents reality TV
The retailer signs on as a co-producer for Recipe to Riches, creating President's Choice products based on recipes from the show.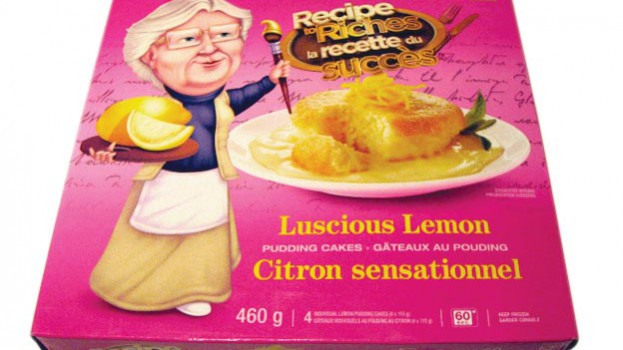 If you're wondering where all the foodies are this fall, you might want to check the couch. From cupcakes to screaming chefs, food-related TV has never been hotter, and Loblaw is upping the integration ante with the latest show to hit the Food Network, Recipe to Riches.
Joining the show as a sponsor along with Shaw Media and Temple Street Productions, Loblaw is adding a whole new level of brand involvement – and is producing a physical show memento for fans, fulfilling viewers' desire to taste the yummy dishes they're watching.
On a weekly basis, Recipe to Riches turns family recipes (like Glo from Nova Scotia's lemon pudding cake) into President's Choice products available on Loblaw store shelves, with a final winner taking home $250,000 and a permanent claim to supermarket fame.
"Being involved with Recipe to Riches is good for the President's Choice brand because the program is so well aligned with our goal of bringing Canadians the very best from across Canada and around the world," says Allan Lindsay, VP brand marketing at Loblaw.
As part of the deal it signed with MDC agency Capital C earlier this year, Temple Street Productions is shopping the show around to international distributors including the BBC, as well as pitching it to U.S. networks. In its premiere week, Recipe to Riches drew 568,000 viewers, increasing by 29% for its second episode to 805,500 viewers.