Mars | Philter socializes the path to purchase
Working with sister company Collective Bias, the agency is tapping into a community of bloggers to better understand the shopping experience.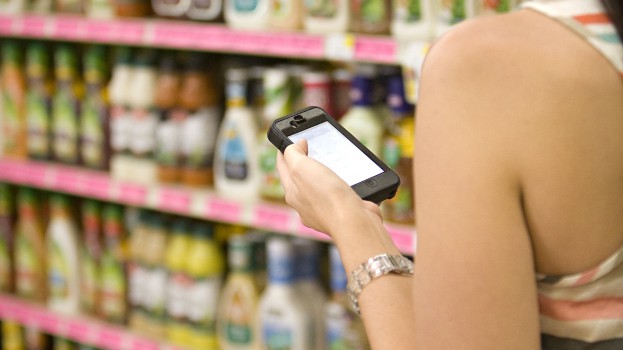 Toronto-based Mars | Philter is taking shopper marketing to a whole new social stratosphere. Via shopper media company Collective Bias, which recently launched in Canada, the agency has begun utilizing a community of bloggers to help clients better understand the path to purchase.
Collective Bias, a division of Southfield, Michigan-based shopper marketing agency Mars Advertising, was founded by Mars CEO Ken Barnett and former senior manager of emerging media for Walmart, John Andrews. It arrived in Canada after the creation of Mars | Philter, which was born from the recent coupling of retail marketing agency Philter and Mars, providing the newly formed agency access to shopping-related intel through a community of dedicated bloggers called Social Fabric.
"The virtue of Social Fabric is that we have at our disposal a strong group of highly connected and intelligent influencers who can give us insight into how and why people shop different retail environments," says Scott Reid, partner, CD, Mars | Philter. "When we add this kind of on-the-ground-intelligence to the account planning and insight work we do for our clients right now, it gives us a great foundation on which to build our creative programs."
One way in which Mars | Philter has already leveraged the capabilities of Social Fabric has been through what Collective Bias called a "shoppertunity" exercise. The agency sent a blogger on a particular mission (a Thanksgiving shop) to a  particular retailer (Sobeys) for a particular client (Kraft) and had her document the experience and relay it to her readers. Check it out here.
"It's a huge channel for content generation, and because it's digital it's also great for search optimization," says Reid. "We know that more and more people are going online and are using search as a way to start their shopping trip. There are trusted places they go and in a lot of cases these bloggers can be that source. People are going online to learn about products before they actually purchase them, so the consideration set begins earlier than we think."
Of course, tangible results for Canadian clients haven't been collected yet given the relatively short time Collective Bias and Social Fabric have been north of the border – in Canada they've currently amassed just over 60 bloggers as compared to the US, where the community numbers upwards of 1,100. However, since being launched three years ago south of the border, Social Fabric has paid out great dividends to Collective Bias/Mars clients. Collective Bias recently used Social Fabric to run an effort on behalf of Glidden Brilliance Collection that involved 30 bloggers in a "social frenzy." Over 15 days the bloggers shopped for and used "Glidden Testers" to choose a paint colour to make over a room of their choice, all while documenting the experience on their blogs. Over the 15 days, 14.6 million impressions were generated, Glidden sales increased by 51% and the Glidden Brilliance Collection experienced its first-ever $1 million sales weekend.
Blogger selection is not conducted haphazardly. Entrance into the community is by invitation only. It consists of bloggers that have been vetted by Collective Bias and chosen based on their level of interactivity and engagement with their audience, says Ted Rubin, chief social marketing officer, Collective Bias, and social marketing strategist, Mars Advertising. The company then puts forward things that it's working on to the community, looking for bloggers who are interested in the project.
"We're not paying bloggers for advocacy, we're paying them for influence," says Rubin. "We expect them to only advocate for products they believe in and we expect to get their honest and true feelings about what they're doing because if we don't then all you're doing is pandering to the brand instead of giving them a real understanding of the path to purchase, how the product works and what needs are being fulfilled."