Three things you should know: Takeaways from the Shopper Marketing Expo
Campbell's Martin Rydlo on how Canadian marketers can learn from techniques used south of the border to engage shoppers in-store and beyond.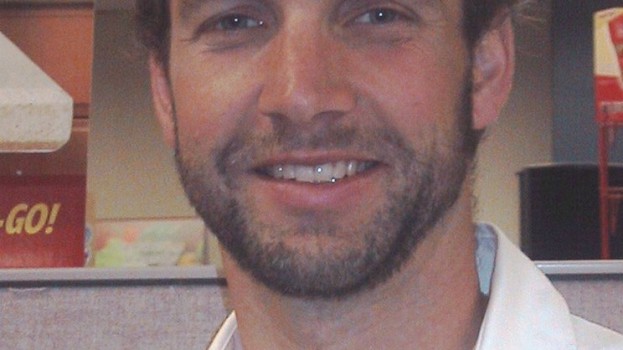 Each month, strategy's Shopper Marketing Report invites experts to share their ideas on what's happening in the realm. They weigh in on the new, the tried, and sometimes the untried, with the goal of uncovering where trends are heading in this rapidly-evolving sphere.

This month, Martin Rydlo, director of portfolio strategy & initiatives, and leader of the shopper marketing team at Campbell Company of Canada, gives the goods on the major takeaways from the Shopper Marketing Expo held Oct. 16 to 18 in Chicago. With past marketing experience at Procter & Gamble, Coca-Cola's Minute Maid division and Canada Post, in addition to retail marketing with Universal Studios Home Video, Rydlo is in-the-know, and for him, the top three "ah-ha!" ideas that came out of the Shopper Expo are ones that Canadian retailers, manufacturers and shopper marketers can learn from.

What were the standout ideas and presentations at the Shopper Marketing Expo?

1. Helena Foulkes, EVP & chief health care strategy and marketing officer, CVS Caremark pharmacies, gave a really good presentation on how they activated their loyalty program in-store. For me, the biggest [takeaway] was three things that are universally applicable to retailers and suppliers. One is to create multiple touchpoints. I think that in Canada, we still tend to think about one or two touchpoints and in the US it's become abundantly clear – they have bigger budgets – that we've got to have multiple touchpoints to break through.

Two is collaborating with suppliers. The big companies who are really winning are not going at it alone.

The third one is innovate times three – the relentless pursuit to do better. I tell people there's such a different mentality in Canada versus the US, particularly in places like California, where if you try something and you don't succeed and your company goes  bankrupt, people say, "Cool, so what are you working in now?" In Canada we tend to be much more conservative and we see failure as a sign of it being time to move onto another area.

One example was this price comparison machine the pharmacy had to have in-store from a government standpoint. One of the employees said, "Why don't we use that more proactively to give consumers a bit more of an active choice to see how well priced we are?" They worked on it for a couple months…now it's at the very front of their store and it's a key point of difference.

2. VP, global marketing solutions for Facebook, Carolyn Everson, shared that Facebook is partnering with retailers in the US to test out various platforms. It's happening here but I don't think to the same level of pro-activity, and I think part of it is, the number of digital areas explored [in the US] is huge.

We've talked about it here, but they're actually doing it in the US, testing it, testing it and testing it.

We need to encourage shopper marketers to try more digital [applications] with their clients or customers, to see what's working and what's not. Digital is not just sending out emails. It's getting onto mobile platforms, testing out digital interactive platforms in-store, location-based offers – that is where the future is going.

Everson shared an interesting fact: 50% of [US] Facebook users access Facebook through their mobile device. Between Facebook and Google, those are the two big entities. So how do we more actively become partners with them? There are some really neat opportunities. On average, a Facebook user has between 100 to 150 friends. So even though a company may have 10,000 fans, the reach they have is multiplied by 100 or 150.

3. A really neat piece of research by [market research firm] TNS was presented by James Sorensen, SVP, TNS retailer & shopper, on how to elevate sales in the centre of the [grocery] store.

A lot of US retailers are seeing flat sales in the centre of the store and 3 to 5% increase along the perimeter. The rationale, they believe, is more and more shoppers are coming in for the top-up trip versus the stock-up so they're just surfing the perimeter and maybe inserting themselves in one aisle.

[Their research showed] an end cap typically gets noticed about 60% [of the time], and without signage, about 5% buy. If you have an end cap with the right kind of signage, 12% buy. You're more than doubling your numbers by having signage there, not just by having a small little price tag.

The other finding was that having signage 4.5 feet from the ground [at eye level or slightly lower] gets noticed almost twice as much as a header you put on the end cap. Am I going to go off and create a huge header where an eye-level cling or danglers will be noticed way more?

To me, this is applicable to both retailers as well as manufacturers. If you are putting together a program and you're going on end cap, decorate that end cap and make the shopper stop, and actually shop that, as opposed to looking at it from the standpoint of, "I'm going to put the products on the shelf, and it's just going to sell itself." Make it relevant.