White Spot shifts its creative
The BC-based QSR switches focus from its kitchen to the front of the house for a new TV campaign.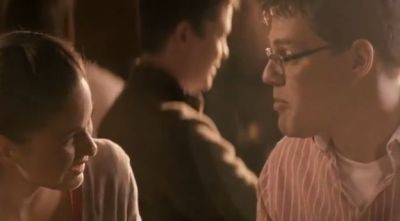 Vancouver-based restaurant, White Spot, is due for a marketing change.

In recent years, the homestyle QSR has primarily promoted itself with TV spots that show its own food-makers cooking with local chefs in their kitchen. But now, after much research on consumer perceptions, the brand has decided to shift the focus to the front of the house in a $1 million TV campaign that will air across the BC market, says Cathy Tostenson, VP marketing and menu development, White Spot.

According to Tostenson, White Spot is the oldest restaurant chain in Canada (originated in 1928) and serves up to 12 million guests each year, of which 62% is between the ages of 25 and 54.

The brand had been using its "Celebrity Chef" campaign for the past five years, asking local restaurant cooks to star in their ads with executive White Spot chef, Chuck Curry. After six months of rigorous consumer research, it decided to showcase the place many Western Canadians call home, says Tostenson.

"We did a lot of research that showed that the ["Celebrity Chef"] campaign was successful in raising our food quality perceptions and showing our menu variety," she says. "But with the focus groups, certain words came up time and again, like home, familiar and history. People would say, 'When I come to your restaurant I feel I am home,'" she says of the research, adding that the findings gave way to a new focus. The new TV spots shows clips of consumers eating and enjoying their time spent in the restaurant.

The creative for the campaign was taken on by Vancouver-based Me&Lewis with the media planning by Taylor Made Media. Plans to have more of an online presence as well as on radio are in the works, says Tostenson, but for now the spots will air across the BC market where there are 125 White Spot franchise locations.