Getting creative for the cause
Campaigns from Virgin Mobile, Aeroplan and IFEX defy conventions in their quest for good.
With thousands of good causes vying for attention this holiday season, a few rolled out new creative strategies to stand out from the pack.
Virgin Mobile's "Do Whatever it Takes" initiative raised funds for its RE*Generation homeless youth support program through outrageous stunts performed by those who dare to pledge. Participants set a goal of money to be raised online for every shocking act (such as screaming in a public library), and visitors could donate money towards the goal of their choice. When their goal was reached, participants had to put their money where their mouth was. The campaign was created by Minneapolis-based agency Mono and Toronto-based Lollipop, with the word spread through social media, as well as online ads and wild postings placed by Media Experts. At press time, $15,000 had been raised.
Aeroplan supported one of its "Beyond Miles" charitable partners, Veterinarians Without Borders (VWB), with a social media-driven initiative asking people to email in an image of a chicken (a picture or drawing), and for every virtual bird, Aeroplan donated $5 to VWB (the cost of a chicken) for communities in Laos. At press time, with a week left to go, Aeroplan had exceed its goal by 100, with 700 chickens submitted.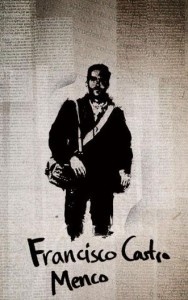 And last month Juniper Park worked with the International Freedom of Expression Exchange (IFEX) on a campaign centred on the more than 500 journalists that have been killed, bringing attention to the first annual International Day to End Impunity.
The campaign, entitled "23 unsolved murders in 23 days" posted an illustration of one journalist every day as wild postings, distributed to the 90 member organizations of IFEX around the world. All activity drove to Daytoendimpunity.org, which asks people to write letters to their local government officials, urging them to demand that the cases be investigated.
"The whole point of the campaign is to keep the stories in the news. As long as we are keeping the murders in the news we are doing our job," says Terry Drummond, CD at Juniper Park.

With files from Jennifer Horn and Val Maloney.