Three things: The challenge, the opportunity in retailer collaboration
With retailers increasingly setting the shopper marketing agenda, Spider Marketing's Rico DiGiovanni tells us three things shopper marketers should keep in mind when working collaboratively with them.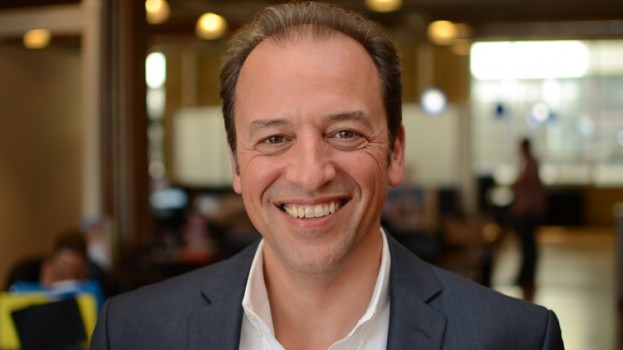 Every month, strategy's Shopper Marketing Report invites guest pundits to round up the best and brightest ideas from the shopper universe and share their thoughts on what's happening in the realm. They weigh in on the new, and sometimes the tried and true, with the goal of uncovering trends in this rapidly evolving sphere.

For this edition, Rico DiGiovanni, president and partner at Spider Marketing Solutions, shares his thoughts on retailer collaboration and the importance of tailoring shopper marketing programs specifically to businesses on a case-by-case basis. With 25 years of experience in integrated promotional, experiential and digital campaigns working at shops like Marketing Drive and Capital C, DiGiovanni knows what it takes to ensure effective collaborative shopper marketing efforts.

By Rico DiGiovanni

Retailers are increasingly defining the agenda…they are becoming more sophisticated and demanding marketers. Stephen Quinn, the CMO of Walmart, was quoted as saying: "In retail you have to manage the whole interaction with customers and vendors. In-store media and media in general are important because I have to tell the Walmart story, but at the same time, I have a bunch of people wanting to tell their story through my stores.  Pulling that off can be challenging."

Retailers value shopper marketing programs that are specifically tailored to their business objectives and improve their competitiveness.  Creating a seamless relationship between a retailer and manufacturer is critical to alignment and mutual growth.

Here are three ways to facilitate improved alignment.

Integrated and advanced planning: Create a process and agreed-to agenda that starts the conversation. It is advisable to be planning at least six to 12 months in advance of execution, to allow for sharing learnings, insights, objectives and strategies.  All plans should consider an integrated learning agenda that can shape the marketing plan, the sales plan and the retailer plan.

Comprehensiveness: Understanding the retailer's objectives, marketing plans and key priorities will create more synergy when developing the manufacturer's marketing and sales plan.  Nurturing a shopper's predisposition at your retailer is a win-win. Short-circuiting that predisposition is an opportunity lost.  Most manufacturers will not be able to solve or align to all the retailer's big bets, but a focused agenda can create momentum and lift.  Clarity of strategy and tactics can be embraced by the retailer who has multiple stakeholders; procurement, marketing, merchandising and retail operations.

Be an expert: Leading retailers are becoming adept in segmentation, targeted marketing and in-store experience strategies.  Retailers want to talk to partners who have the same level of expertise.  Unique expertise and capabilities will differentiate you from others.  It will be worth investing in research that focuses on the retailer's shoppers.  Target generalizations are not useful in today's world.  Understanding how shoppers shop, where and why are invaluable to help retailers outrun the competition by increasing shopper conversion.  Each retailer has a unique shopper marketing need to fit its strategy.