Charier and Grenier to lead Nolin BBDO
As BBDO Worldwide tops The Gunn Report again, BBDO Canada appoints Stephane Charier and Genevieve Grenier as directors general of the Quebec agency.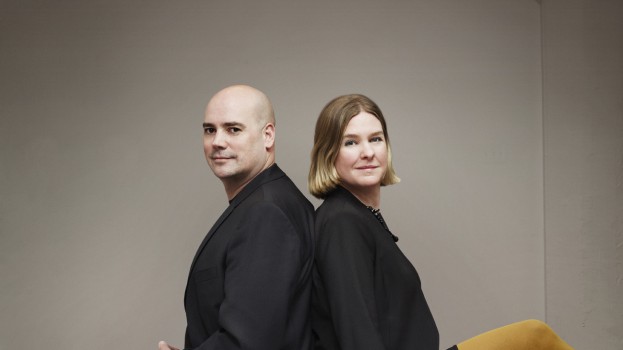 Montreal-based Nolin BBDO is headed in a new direction under the leadership of Stéphane Charier and Geneviève Grenier, who have been appointed the agency's new directors general. Charier will remain the agency's CCO, while Grenier will take on the additional mantle of chief strategy officer.

The pair replaces Alain Gignac, who has left the agency after leading the merger of Nolin BBDO and BBDO Montréal over the past three years.

"As co-heads of one holistic agency – Nolin BBDO – Stéphane and Geneviève will lead an agency that offers our Québec clients a unique blend of creative depth and the rigour of design," said Gerry Frascione, president and CEO of BBDO North America, in a release. "Nolin BBDO will fuse the discipline of design thinking with ad agency creativity for a behaviour-centered approach to marketing solutions that integrates the needs of people, the possibilities of technology, and the requirements for business success."

Charier first joined BBDO in 1998, after positions at Taxi and Cossette, and made his mark via several standout campaigns for Milk. He returned to Taxi as creative director for several years before rejoining BBDO as VP and creative director in 2010.

Grenier has a background in branding, communication, design and business strategy, and has spent the past 10 years developing companies she co-founded – TRIPLAN design and AGE design.

Today BBDO Worldwide also received the good news that it has been named the most awarded agency network in the world by The Gunn Report for the sixth straight year, with DDB coming in second and Ogilvy in third. Each year, The Gunn Report tallies up the winners' lists from the world's top advertising awards contests – including global, regional and national contests – to establish international rankings. In the individual country rankings for Canada, BBDO Toronto was named the most awarded agency.