Costco investigates pilot opportunities with CiG's new market research tool
The company pairs retailer info with market data for manufacturers to create a better consumer profile.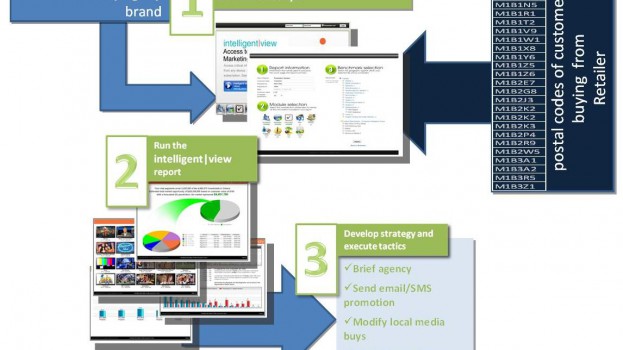 Toronto based-Consumer Intelligence Group (CiG) is in talks with pilot stores, including Costco, for its retail partner program – a mutually beneficial data sharing program designed to bridge the gap between retail sales and manufacturers' market research.

CiG has begun approaching manufacturers to sign up to its software, Intelligent View. The company is also in talks with many other Canadian retailers, says Kevin Klein, partner, operations and client services, positioning Intelligent View to be a unique and broad marketing tool.

Intelligent View software works as a traditional database, pulling from traditional data sources, including Stats Can Data, BBM RTS household expenditure survey and Equifax. But the real benefit comes from the data that CiG gathers on behalf of the manufacturer.

Based on manufacturer's requests, CiG approaches the retailer – hence the retail partner program moniker – and requests data from loyalty programs for the specific need of the manufacturer. CiG software marries the data and generates product-specific buyer profiles based on the postal code of loyalty members.

Manufacturers will get a better profile of their customer base, and retailers will benefit in two ways: each time the data is used, retailers will be paid a royalty, and they will further benefit from the increased sales that come as a result of better targeted marketing, says Klein.

This is all at the cost of the manufacturer only.

"We simplify the access to market intelligence," he says. "We're facilitating the transaction between the manufacturer and the retailer."

For example, if a manufacturer of frozen pizza needs to know who is buying its chicken deep dish pizza, CiG would approach the retailers for that specific SKU data. It's then loaded into the system and the frozen pizza manufacturer can pull up the consumer profiles whenever is convenient for the marketing team.

The consumer profiles, or modules, can be built around 12 segments: demographic, segmentation, household spending, financial, media, automotive, telecommunications, shopping habits, recreation and lifestyle, travel, beverages, energy and green opinions, and the list will continue to grow.

So this frozen pizza maker could learn that 55%* of chicken deep dish buyers watch news and current affairs, followed by cartoons at 19%, so it would make the most sense to advertise this specific product during the six o'clock news rather than a Simpsons rerun. Or it could learn that while 30% of its chicken deep dish pizza consumers recycle, only 10% of pepperoni thin crust consumers recycle – making its hypothetical CSR recycling program much more effective when marketed to the chicken segment.

"This program came about at the request of a retailer," he says. "They said, 'We have 350 vendors that sell us product, and 80% of them are consistently asking us for data about who's buying the products.' Problem is that the retailer doesn't have the inclination or the resources to do these in depth studies. What typically took, say, four to six weeks to get a profile on [the] best customers, we're now generating in 30 seconds to four minutes."

*These figures are for demonstrative purposes only.