Thinsations cuts snacks down to size
The Kraft Canada brand takes on oversized food in its new campaign.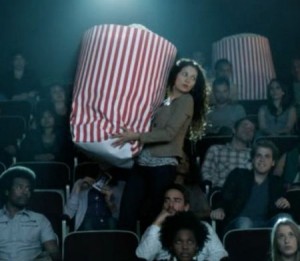 Kraft Canada is taking on oversized snacks and targeting women looking to make healthier choices with its latest Thinsations crackers campaign, airing on conventional and specialty TV stations across Canada.

The spot launched last month and runs until the beginning of April, featuring the tagline "When You're This Delicious You Don't Need to Be Big."

The commercial has media by Starcom MediaVest Group and creative from Draftfcb and aims to start a conversation bringing the focus off supersized snacks and back to taste, says Vanessa Grekov, senior brand manager at Kraft Canada..

"While Canadians are trying to make better choices, they're surrounded by supersized options, so it's not always easy to make the right choice," she says. "Recognizing the ongoing trend of supersizing, we wanted to embrace the simplicity of the idea that you don't need to be big to be delicious. It's a powerful message that resonates with women, and makes a lot of sense."Preview

Creative in the campaign, which features Jean Knight's 1971 hit "Mr. Big Stuff," focuses on the battle of bigger vs. delicious, she says. A woman toting Thinsations comes across people carrying two-metre high lattes and oversized bags of popcorn.

A second phase of the campaign, which also lives on the brand's Facebook page, will run from Aug. 27 to Nov. 25.