Dairy Farmers rewind the clock
The latest multi-platform campaign from the DFC targets athletes and presents chocolate milk as the essential post-workout drink.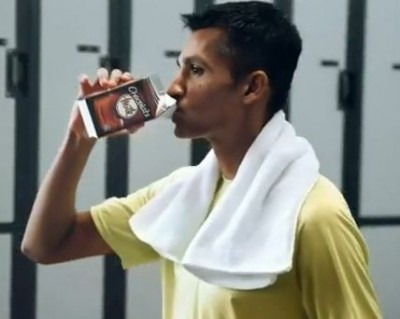 Chocolate milk is an ideal post-workout recovery beverage for athletes, according to the Dairy Farmers of Canada (DFC) in its latest effort that spans TV, print, online and outdoor.
Ceative was developed by Due North Communications with Twist Image handling digital. Media planning and buying for the campaign was spearheaded by M2 Universal.
The campaign took off early this week with 30-second commercials that depict scenes of an athlete in reverse from crossing the finish line to drinking a glass of chocolate milk after the previous day's pre-race workout. The spots are aimed at male and female adult athletes, and will air on channels such as TSN, The Score, CBC News, OLN and History. The spots direct viewers to Rechargewithmilk.ca to learn more about the benefits of chocolate milk.
There is also a digital component with ads on Pointstreak.com, Mapmyrun.com, Runningroom.com, YouTube and Google, as well as creative in magazine titles within the fitness category.
"When DFC [first] launched this campaign we used a basketball scenario only to talk about the benefits of chocolate milk and the science behind it," says John Pace, account director, Due North Communications. "In this new campaign we are using both men and women and depicting multiple sports to explain the three part science of chocolate milk [which is] rehydrating, recharging and refueling."