SXSW: DDB does Austin
The team at Tribal DDB blogs for strategy about lessons learned from the interactive festival.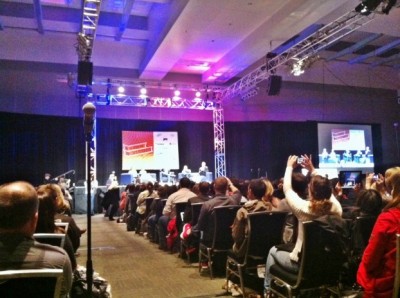 The interactive portion of the SXSW festival in Austin, Texas, took place earlier this week. Tribal DDB sent a team down to attend sessions, gain insights, and have a little fun while they were at it. They blogged for strategy, and also for their site DDBdoesAustin.com, about their experiences. Click on the links below to find out what knowledge the team gained, and how marketers can apply it to their work.

Day 1: Nikolas Badminton on what agencies and clients can learn from the tech innovations of Formula 1 and Toyota.

Day 2: Jon Mandell learns to steal like an artist, build humour into the digital experience and leverage FOMO in marketing.

Day 3: Ed Lee delves into the dark side of social media with F*** Privacy. Then NASA shows him its upside.

Day 4: Nik Badminton learns that the most valuable lesson of this interactive festival may be about putting down your device.

Day 5: Laura Muirhead explores what marketers can learn about cultivating community from, of all things, the Insane Clown Posse.