The next kid thing
From participatory cross-platform TV to junior franchisation, our experts predict four upcoming trends for little ones.
Kids change fads faster than they change socks: think pogs or Tamagotchis.
The only trend that's certain is that there will always be something new to divert the attention and imagination of young people, however fleetingly it holds sway.
We asked a quartet of experts to name the next big things for kids.
The next media thing: Participatory cross-platform TV
Mark Bishop, co-CEO/executive producer, Marble Media
Keeping kids active and engaged is very important to parents, and the production of entertainment media needs to reflect this trend. The emergence of new platforms is turning the once-passive activity of watching TV into an interactive one.
Great examples of this are tablet applications designed to sync with video content, presenting kids with a second-screen experience. The cross-platform application created for The Smurfs movie did this very well. After fans sync their iPads to the Smurf-O-Vision app on The Smurfs Blu-ray, they can interact digitally with characters on their tablet, in sync with what's happening on the TV screen.
Another great example is what Xbox Kinect has planned for its Sesame Street TV, which is a hybrid television show and videogame where kids can interact with their favourite characters within the video content.
Interactivity in the world of kids media is advancing very quickly, and with new technology being introduced on a regular basis we'll be seeing a lot more cross-platform content pushing the limits of creativity.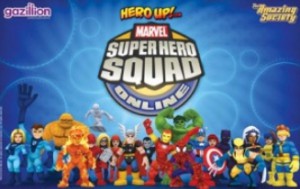 The next gaming thing: Junior franchisation
Alexandre Amancio, co-CCO, Cossette Montreal (formerly of Ubisoft)
I believe the next kids' videogame phenomenon won't be a specific intellectual property, but rather a larger trend.
In fact, it's already started. Today's kids have access to a veritable torrent of information, which makes them more discerning than previous generations.
The entertainment industry has certainly taken notice and has consequently begun creating younger entry points for their popular brands…think young Bond or the Marvel Superhero Squad.
With the advent of online free-to-play games and the ever-growing market share of tablets, it's a recipe for success.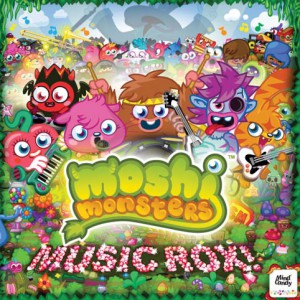 The next music thing: Socially spawned stardom
James Milward, founder/executive producer, The Secret Location
With new points of access (Spotify, Rdio and YouTube), the ability to share and discover peer to peer (Soundtracking and Herd.fm), and platforms that enable fandom through simple and mobile creation of user-generated content (Tumblr and Twitter), the relationship between music, identity and youth continues to grow and expand.
The result: physical music sales decrease while the appetite for live music, merchandise and direct engagement with the artists continues to grow voraciously.
Interestingly, traditional drivers of audience and discovery are also more and more irrelevant, as tech moves faster and engages in more satisfying ways than radio play, mass marketing and region-based TV, like MuchMusic or MTV.
Look to social communities to spawn new transmedia properties (such as Moshi Monsters and now Moshi Music) and social and participatory TV gaining true traction when combined with YouTube distribution, breaking down regional barriers and producing acts like [boy band] One Direction. They sold out Toronto's ACC in just minutes and are now selling out live shows all over the world in less time, all based on a fan ecosystem created digitally from initial exposure on the U.K.'s X Factor.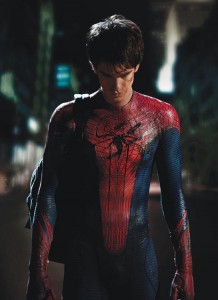 The next global franchise thing: Spidey redux
Lana Castleman, editor, kidscreen

Watch out! Here comes the Spider-Man – again.

When scouting for the biggest global kids franchise of 2012, most will cast glances no further than at the world's most famous (if only) web-slinger. Yep, Spider-Man.

Thanks to the upcoming film and brand reboot The Amazing Spider-Man from Sony and Marvel, Spidey should get just the boost he needs to make it back to the top of the bestselling toys lists from which he's been absent over the past few years.

It's been proven the Marvel character's performance is rather cyclical, but no one can beat Spider-Man in the retail aisle during a movie year.

That said, the huge windfalls of yore are no sure thing given that kids entertainment-driven properties compete in a much more crowded landscape – witness the quick rise and fall of Spin Master's Bakugan and Warner Bros.' repeated, unsuccessful attempts to light a fire under the Green Lantern franchise.

Film and TV entertainment, arguably, isn't the only way to drive a franchise anymore, especially with that all-important boys six-to-11 demo. The impact of burgeoning digital gaming franchises like Angry Birds and Fruit Ninja is just starting to register. Retailers are beginning to test the waters with products based on these non-traditional properties, and guess what? The kids are buying.

Will one of them reach multi-billion-dollar franchise status this year? Most likely not. But kids are platform agnostic, they don't care where they find their heroes – be it on the big screen or their iPod Touch.