Strategy partners with CAPMA to present PROMO! Awards
Pairing will add diverse thinking to the industry leading event.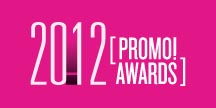 Strategy will partner with the Canadian Agencies Practicing Marketing Activations (CAPMA) to present this year's PROMO! Awards, celebrating the best of the best in brand activations.
"Strategy magazine has always been at the forefront in providing though leadership to the marketing community," said Matthew Diamond, president, CAPMA, in a release. "By tapping into their loyal readership, plus their extensive online presence, the PROMO! Awards now have the potential to reach an even broader audience."
The award show, now in its 12th year, runs on Sept. 20, and is accepting entries until April 26, 2012.