H&M's eco-friendly couture
The retailer is expanding its sustainable Conscious Collection into a haute couture line, with promotion focused on in-store displays and PR.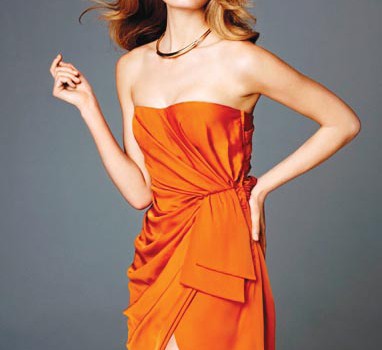 Triggered by customers asking for more sustainable fabrics, in 2011 H&M launched Conscious Collection, expanding it this year into an haute couture line.

Now, the Exclusive Conscious Collection, originally created for the red carpet and worn by celebrities such as Kristin Davis and Amanda Seyfried, has been adapted for ready-to-wear retail in time for prom season, says Emily Scarlett, head of communication and PR, H&M.

"We liked this idea of working with celebrities in a new way and seeing if they'd be interested in supporting H&M's vision to work towards a more sustainable fashion future," she says. "[The dresses are] beautiful, glamorous, red carpet dresses – it's a perfect time of year, since there are a lot of events happening in spring and summer."

The global collection will only be available in Canada at H&M's three flagship locations in Toronto, Vancouver and Montreal, and largely promoted via in-store displays and PR.

The recent collection is paired with the launch of this year's Wateraid line, Hawaiian-inspired beachwear with 25% of profits going to the international organization dedicated to providing clean drinkable water. This is the 10th anniversary of the partnership, which has raised more than $550,000.

"A lot of the donations go to projects in India, Bangladesh and Pakistan – places where we produce a lot of our garments," Scarlett says.

By 2020, all cotton products at H&M will be made out of organic cotton, she adds, which is part of the company's overarching goal of being a more environmentally conscious brand.