Sparking urban movements
Experts in the fields of CSR, cause campaigns and social movements weigh in on how brands can align with the growing trend of urban renewal.
Social movements have been the talk of the news lately, and Scott Goodson's new book, Uprising, says brands have more opportunity than ever to align with the core values of their customers, and work with them rather than just selling to them.
Inspired by JWT's "Social Good" report from September 2011, which states that human environments will become increasingly important as the global population becomes more urbanized over the next few decades, strategy approached experts in the fields of CSR, cause campaigns and social movements to hear how brands could align with the growing trend of urban renewal.
The report predicts "brands will become key partners in enabling creative strategies for urban renewal – improving local environments, adding beauty or helping to bring communities together."
Read on to hear our pundits' recommendations on which brands could support, lead or join movements in their communities, and how they could do it.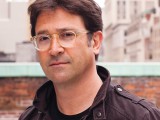 Scott Goodson
author, Uprising, founder and chair, StrawberryFrog
Electrifying vehicles: Manufacturers can push electric cars with help from communities
We drive gas guzzlers from home to the city in what we have defined as the "commute." We sit in gridlock for hours and leave everything parked in lots that take up thousands of kilometers of potential green space. Ten years from now pavement will be everywhere. Can a car brand spark a movement that changes this and the world for the better?
Electric cars, like the Nissan Leaf or the Mitsubishi i-MiEV are great, but brands could think bigger and align with our human desire for a better commute and the reinvention of the city environment. The existing system of getting around doesn't work, and over time it will only get worse.
What if these car makers took it to the next level and brought together government officials, business leaders, rental companies and transportation organizations to solve these issues? The car brands could provide the big idea: funding for transit companies aligning with existing CSR policies, electric car charging stations set up across cities (like the ones at Rona, pictured above), or discounted electric vehicles for rental agencies.
Through this, brands can generate not only advocates but also missionaries who believe the systems of the past aren't the systems of the future. Electric carmakers can help to re-educate along the way because they are about a long-term change in our perspective on life, rather than a quick fix.
What's needed is an electrically charged uprising.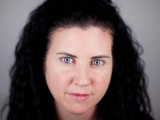 Kim Finn
VP and managing director, JWT Ethos
Greening urban space: brands can lead the charge on beautifying the city
The availability of public parks and green spaces has dwindled, especially in urban environments. A brand (such as a national telco known for its history of supporting environmental causes) could create a new program supporting the development of fun, creative and accessible parks.
The brand could develop a partnership with a national not-for-profit specializing in these sorts of initiatives, and together develop a program that engages local communities and residents to help design parks in Canada's eight largest cities.
The public might be asked to join in by supporting the program with ideas and donations, and participating in site builds, which would become community events that highlight the issue of declining green spaces, the program and the company's commitment.
Employees could participate by suggesting ideas for sites in their regions, fundraising to support the program and helping with site builds, while customers and the broader public receive branded communication that the company is there to help everyone access green space.
This isn't about handing over some money and slapping a logo on a park. It's not enough to just tell people what a brand has done – companies need to make communities part of it. People are looking for opportunities to meaningfully participate in creating the change we all want to see and doing so will help build deeper relationships with employees, consumers and other target audiences.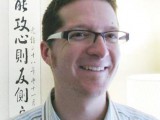 Corey Diamond
managing director, Summerhill Group
Cutting down gridlock: retailers can lead the charge on reducing emissions
As the populations of urban cores continue to grow, and governments struggle to renew crumbling infrastructure, cities are plagued with increased pollution, ageing transit and incessant gridlock.
Transportation accounts for 27% of all greenhouse gas emissions; traffic is the leading contributor to economic loss in urban centres; and air pollution contributes to almost 10,000 premature deaths per year, according to federal and provincial government reports.
Now imagine everyone agreed to reduce their vehicle use by 10%, and retailers with auto repair and gas shops like Canadian Tire or Walmart gave consumers 10% off gas and vehicle maintenance for doing it. By installing an emission meter in cars, drivers could monitor car emissions and commit to cutting usage.
By offering this to commuters in urban cores, these retailers lead the charge on sustainable use of automobiles and increase brand affinity, and can be seen as providing real solutions to the pain of gridlock.
Canadian Tire and Walmart would have access to valuable data on how and where consumers are driving and when cars may need a tune-up or oil change, opening up the opportunity to provide location-based rewards and discounts. By helping to solve one of the biggest challenges of modern cities, the brands can build loyalty, learn more about their customers and drive sales of products and services.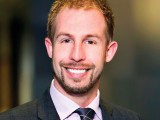 James Temple
director of corporate social responsibility, PricewaterhouseCoopers
Bettering local youth: local business can band together to create opportunities for young people
A social enterprise could build learning centres in a disadvantaged community that would house a business accelerator centre for youth start-ups. A financial institution might offer this initiative branded social bonds – loans made available only for not-for-profit organizations and repaid based on the revenue generated from its work – while a local hardware retailer offers discounted, environmentally friendly materials to help build the facility. Working in collaboration, employees of the bank, the retailer and the social enterprise paint murals on surrounding buildings and redevelop a nearby garden to help visualize the collaboration.
The brands are brought to life in a whole new way – from literal visualizations of the human side of the brand (in addition to the typical logo recognition), to supporting new youth businesses and then providing these businesses with additional start-up loans, discounted materials and promotional advertising.
The authenticity behind the collaboration is what makes this work: by finding the intersection point between the ethos of each brand, its products and services, employees, consumers and the community, a new type of social bond is created – one that goes well beyond the money that would be repaid to the financial institution.