Cause + Action judging panel
Meet the advertising and marketing executives who helped decide the winners of this year's Cause + Action awards.
Stephanie Cox
Senior brand manager, Hellmann's, Unilever
Cox joined Unilever over nine years ago and leads the Hellmann's business, which won last year's Cause + Action awards and three 2011 Gold CASSIES, including the Grand Prix for the Hellmann's Real Food Movement.
She attributes this success to her 15-plus years of experience in agency and client roles, which has helped her identify compelling insights, construct well-considered messages and create strong campaigns.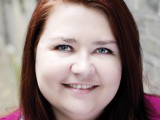 Mandy Dennison
Manager, global corporate philanthropy programs, RIM
Dennison and her team lead RIM's global philanthropic investment portfolio, educational outreach activities and global community-focused employee programs. Prior to joining RIM in 2007, she led the national fundraising efforts for the Huntington Society of Canada.
Dennison serves her community through work with the Kitchener and Waterloo Community Foundation, Volunteer Action Centre of Kitchener-Waterloo, and the Kitchener-Waterloo YWCA, among other volunteer positions.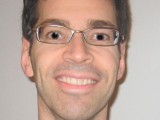 Phillip Haid
Co-founder & CEO, Public Inc.
Haid launched Public in 2008 to create social movements and campaigns that would generate impact through fundraising, advocacy and volunteer engagement. Recent initiatives include: "RUBR," a fair trade hockey puck; "Not Myself Today," a public mobilization campaign for Partners for Mental Health; "Healthy Candidates," a provincial advocacy campaign for the Heart & Stroke Foundation; and "National Sweater Day," a national campaign to promote energy reduction for WWF.

Tonia Hammer
Community relations specialist, Molson Coors Canada
Since joining Molson Coors in 2008, Hammer has been involved with Molson's CSR initiatives ranging from watershed "happy hours" to the online, socially-driven investment program Molson Coors Community Cheer. Hammer is responsible for brewing sociable CSR communications internally and externally, extending into brand-led programs such as the Molson Canadian Red Leaf Project.
Prior to joining Molson Coors, she worked at Parkinson
Society Canada, coordinating media relations for its national fundraising campaign.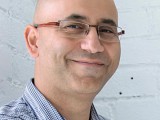 Zak Mroueh
President, ECD and founder, Zulu Alpha Kilo
This past year, Mroueh and Zulu produced the highly acclaimed "People for Good" campaign, encouraging Canadians to be nicer to each other, and he has worked closely with Anaphylaxis Canada and the National Eating Disorder Information Centre.
Before founding Zulu, Mroueh was CCO and partner at Taxi Canada. Under his creative leadership, the agency won seven Agency of the Year titles, including four from strategy, in the nine years he was there.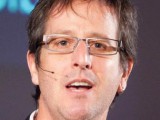 Marc Stoiber
CD and brand strategist, Marc Stoiber Consulting
As a CD, entrepreneur, green brand specialist and writer, Stoiber works with clients to build resilient, futureproof brands. Before beginning his own consultancy, he was VP of green innovation at Maddock Douglas, president and founder of Change Advertising, and CD with Grey Canada. Stoiber frequently writes on brand innovation for Huffington Post, Fast Company, GreenBiz and Sustainable Life Media.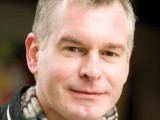 James Topham
Director of communications, War Child Canada
Topham previously worked for War Child UK in London, doing much the same job, only with less internet. Prior to becoming charitable, Topham worked in the music industry, running the management and publishing company of Brian Eno. There he worked on projects as diverse as an album with U2, an art exhibition curated by David Bowie and Eno, and a miniature representation of the dance floor from Saturday Night Fever.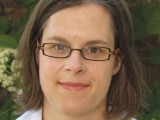 Christina Topp
VP marketing and communications, WWF Canada
Topp and her team are responsible for building awareness, action and support for WWF's conservation efforts.
After studying international development at the University of Guelph, Topp earned her MBA at the Schulich School of Business where she focused on not-for-profit management, and has since built her career in marketing and fundraising. Prior to joining WWF in 2007, Topp worked for other causes close to her heart: international development, world-class health care and research, and now, the planet.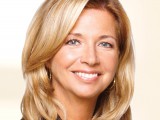 Denise Vaillancourt
Executive director, planning, marketing and communications, Société de transport de Montréal
Vaillancourt, a Université de Montréal graduate with a master's degree in industrial and organizational psychology, has more than 25 years of experience with the Société de transport de Montréal – six in her current role.
She's recently overseen the implementation of cultural, sports and other partnership agreements promoting public transit, the network development plan, as well as the creation and roll-out of new corporate positioning, "Society in Motion."
Jump to:
Overall winner: Indigo brings the love to school libraries
Cashmere adds pink to its compassionate fashion statement
Tetley Tea puts renewal in action