Canadian Young Lions and Young Marketers announced
See which industry up-and-comers are headed to the Cannes Lions International Festival of Creativity to compete against teams from around the world.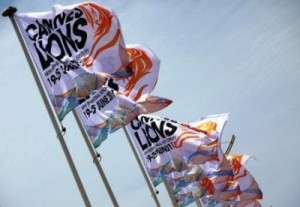 The Globe and Mail - Canada's official representative of the Cannes Lions International Festival of Creativity - announced the winning teams of the Young Lions and Young Marketers this morning, chosen from 184 entries across the country.

The Young Lions competition invited advertising creatives and media planners/buyers age 28 and under to create an advertisement for a pre-selected client within one of the print, cyber or film categories, while media planners/buyers developed a media/contact strategy.

Introduced to Canada for the first time this year, the Globe's Young Marketers competition invited individuals age 30 and under, who work for a client organization in a marketing capacity, to create a brief that showed strong knowledge of the pre-selected client and campaign objectives.

"Canada's advertising and marketing industries are brimming with fresh, innovative talent, which is evident in the increase in entries we've seen since the Globe began hosting the Young Lions competition in 2007," said Andrew Saunders, VP, advertising sales, the Globe and Mail, in a release.  "At that time we had 63 teams registered to compete – while this year we had 184."

The film category teams had 48 hours to produce a 30-second commercial, while all other teams had 24 hours to complete submissions. The five winning teams will compete in similar situations at the 2012 International Young Lions Competition in Cannes this June.

Young Lions Winners

Print

Noah Feferman, copywriter, OgilvyOne

Stefan D'Aversa, art director, OgilvyOne

Film

Elma Karabegovic, art director, Draftfcb

Mike Donaghey, art director, BBDO Toronto

Cyber

Mustafa Al-Qinneh, senior designer, Teehan+Lax

Paul Reiss, senior designer, Teehan+Lax

Media

Valerie Whiffen, media planner, Media Experts

Chris Walton, senior broadcast negotiator, Media Experts

Young Marketers


Brad Canario, brand manager, Campbell Company of Canada

Aaron Nemoy, brand manager, Campbell Company of Canada

Visit globelink.ca/younglions or globelink.ca/youngmarketers to learn more about the competitions and the winning entries.